6 Most Popular Sneakers favoured by Koreans
Shoes are like ice-creams, there will always be room for more!
Published on 25 October 2017
With the rising trend in sneaker culture, sneakers have become the choice of footwear for Koreans compared to heels. A pair of comfy and stylish sneakers is the essential for your daily outfit.
Here are the 6 popular sneakers known as the classic which fits very well with almost of your casual attire.
6. PUMA Fenty Suede Cleated Creeper
If you are looking for a more special kind of sneakers, this would be definitely your choice. Breaking the rules of most sneakers, PUMA Fenty infuses stiletto heels into their design. The elevated platform sole provides an extra height and a better comfort. Guess what?
Famous Korean male group, BTS spotted wearing the Puma Fenty Creeper in their daily outfit. Derive from the Classic Creeper Design, it is far more than suitable especially for petite girls because it will make you looks good in both pants and dresses. Come and grab a same pair of sneakers with your 'Oppa'.
Golden Brown-Lark
Rosin-Lemon-Vanilla Ice
PUMA Black
5. FILA Court Deluxe
FILA Court Deluxe is another pair of sneakers that you shouldn't miss out. FILA is releasing a heart-stopping Court Deluxe Cotton Candy series. The new Cotton Candy series comes in two pastel colourway which is either sky blue or pastel pink. The sky blue or pastel pink velcro straps embellishes the white canvas. The minimal pastel colour on the shoes makes it easier to be wear and style yet increasing the femininity. If pastel pink is too girly to you, the sky blue Court Deluxe is undoubtedly your option.
Pastel Pink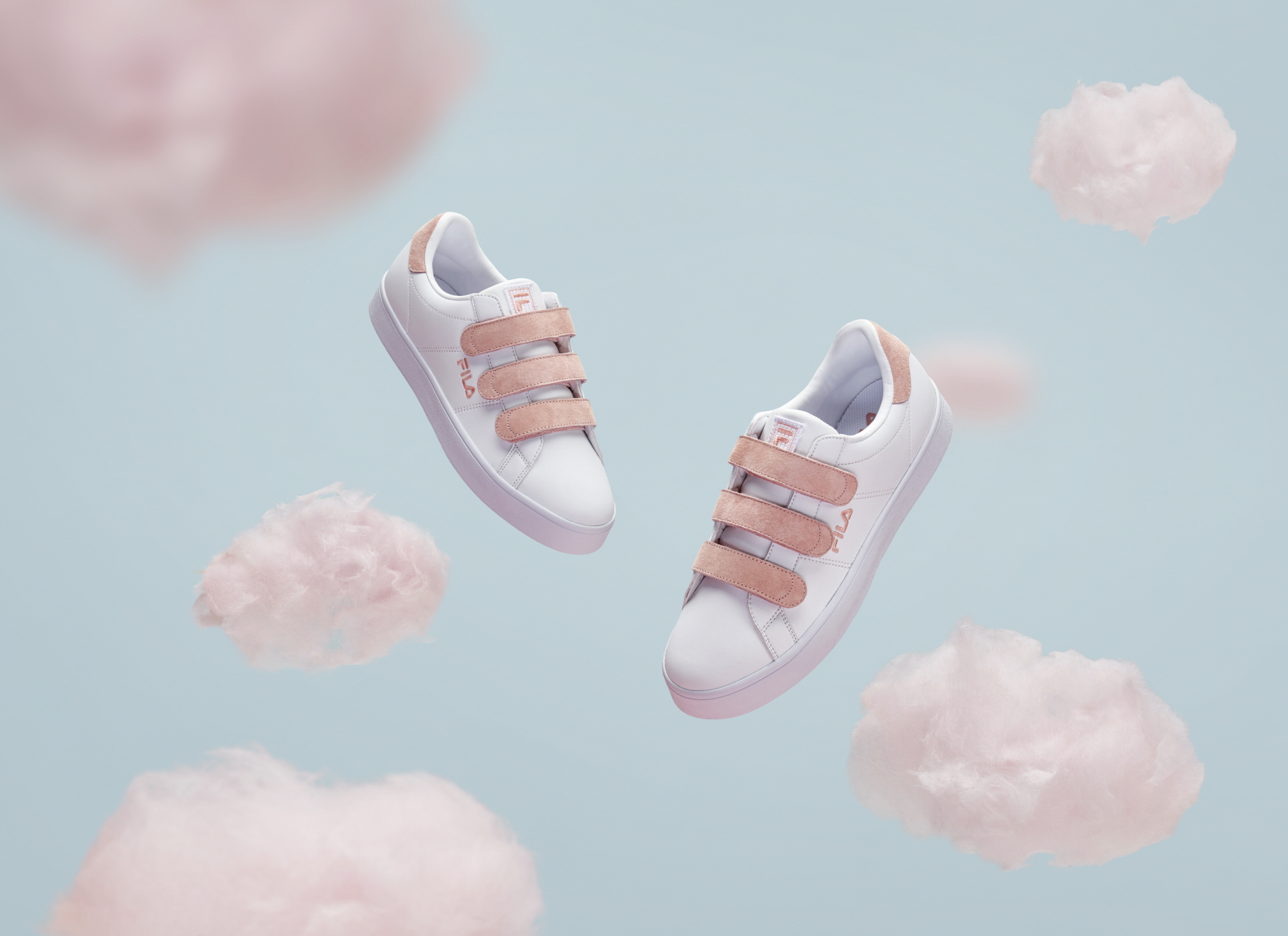 Sky Blue


4. VANS Old Skool Velcro
Nowadays, we have seen an increasing attention on old skool velcro sneakers. Classic Vans Old Skool sneakers with shoelaces is just way too mainstream. The Vans Old Skool Velcro snearkers is perfect for you to stand out. The velcro strap is a little detail that can make a big difference.
Remember yourself wearing those velcro shoes when we were just a kid? A pair of velcro sneakers is easy to strap on while adding both cuteness and coolness to your retro-swag attire.
3. KOLCA
Thanks to the constant support of Korean celebrities who frequently wear Kolca sneakers in public occasion. Kolca is gaining its popularity rapidly in Korea and other Asian countries. The minimalist design transcends gender and age to become one of the most popular sneaker brands in Korea. The basic monotone sneaker series which is easier to style has become the all time best seller. Kolca is also launching colourful sneakers under the collaboration series with Folder. The bright coloured sneakers will surely make you look livier.
Click here to find out which Korean Celebrities is appearing with Kolca sneakers!
Basic Monotone Series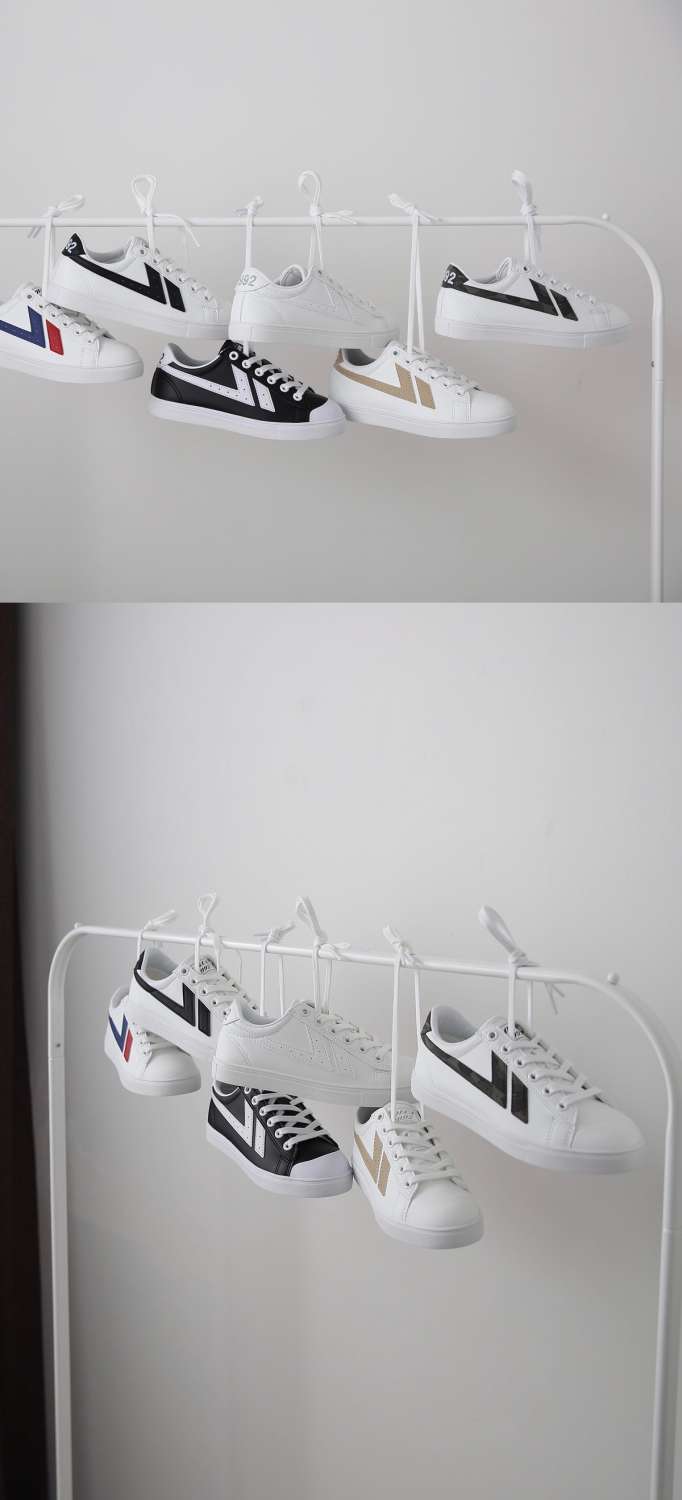 2. NIKE Classic Cortez
The Nike Cortez is back again after debuting in 1972. This pair of iconic comfy running shoes must be in your buying list if you are a big fan of Nike's Swoosh logo. You will surely be amazed by Nike Cortez not only because of the elegant design but the comfortability from the sole to the ankle surrounding.
There is always a reasons behind for a product to become an icon. Being the first masterpiece of Bill Bowerman, the Cortez is designed to be light and weatherproof which is suitable to wear daily and mix well in diverse trends. This year, Nike Cortez is celebrating its 45th Anniversary with the special edition launching, a white leather body with a red Nike Swoosh. The classic black and white Cortez would be your selection which will never go wrong in any outfit style.
Even popular social influence from Thailand birdieparva covered Nike Classic Cortez as one of her favourite and forever classic! This is why Nike Classic Cortez is counting down as No.2 in our popular sneakers!
1. FILA Fipesu Euro Prix
I'm sure that we have been noticing Fila Fipesu Euro Prix increasing on the feet of many cute girls in Korea. The silhouette is kinda similar to the Nike Cortez but the overall appearance is much modest without the big swoosh logo. The small and yet delicate Fila logo matched the contrast of white leather sneakers perfectly to evoke a sense of graceful. Goes well in any outfit especially dresses especially dresses to show your femininity.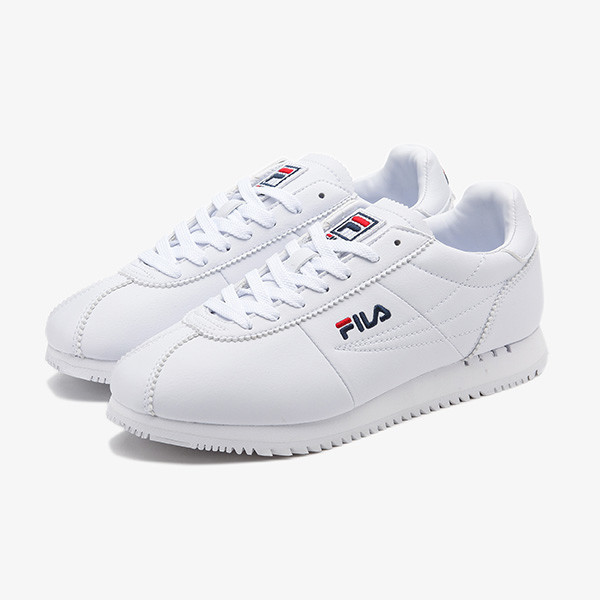 Shoes are like ice-creams, there will always room for plenty.
What are you waiting for? Grab yourself a pair of sneakers, style it with our outfit and be a Fasheholic!