Korean Trendy - Natural Rosie Makeup
Wear Makeup Like You Are Not Wearing It
Published on 17 January 2018
I know no-makeup makeup sounds oxymoron but undeniable it has become one of the makeup trends with the sudden rise of Korean beauty. Korean makeup has its own norm, simple and natural is always the highlight of the overall look which makeup is barely noticed but there are hints of colours just to brighten up the face naturally. Rosie is a perfect colour which suits everyone for a vivid and feminine appearance. This colour is preferred because it complements your fair skin and obtain a lively colour on the face without wearing a lot of makeup. The makeup look is applicable in every occasion where you wish to have little and natural makeup.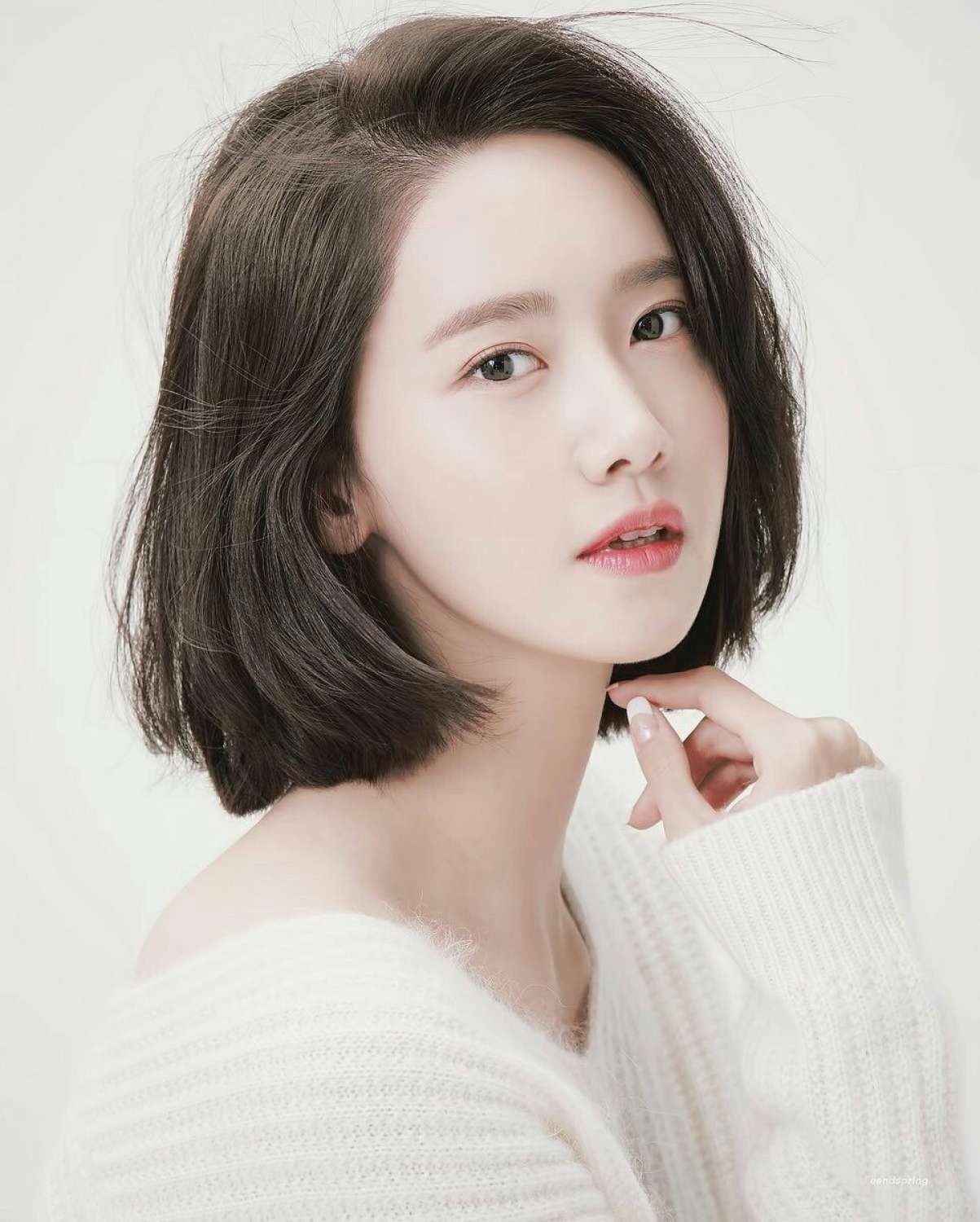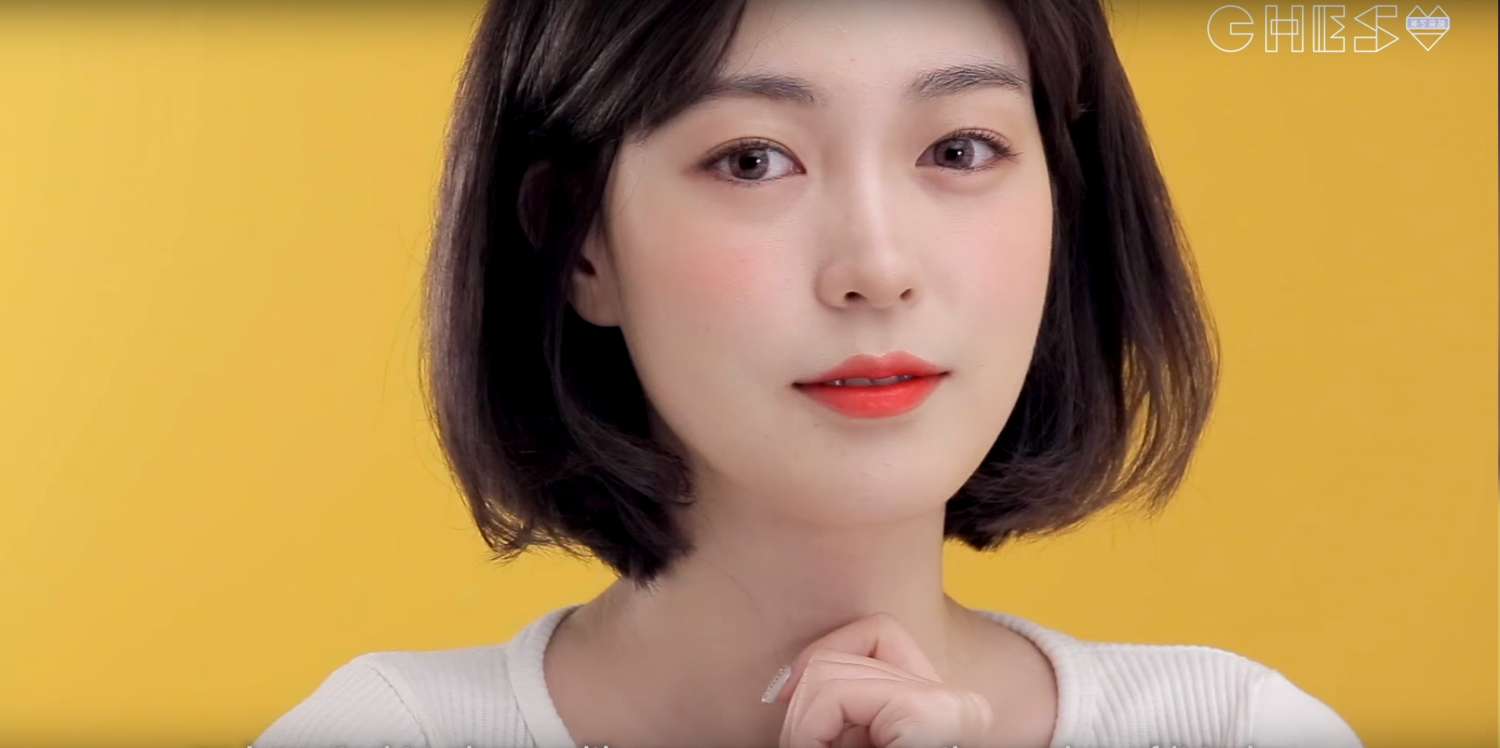 Starting off the makeup by applying purple makeup base all over the face to enhance and neutralize the yellowish skin tone to obtain a more even skin tone. Girls who have redness skin tone can opt green makeup base to neutralize the redness. Makeup base is important as the first step of makeup to correct skin blemish and for better makeup absorption.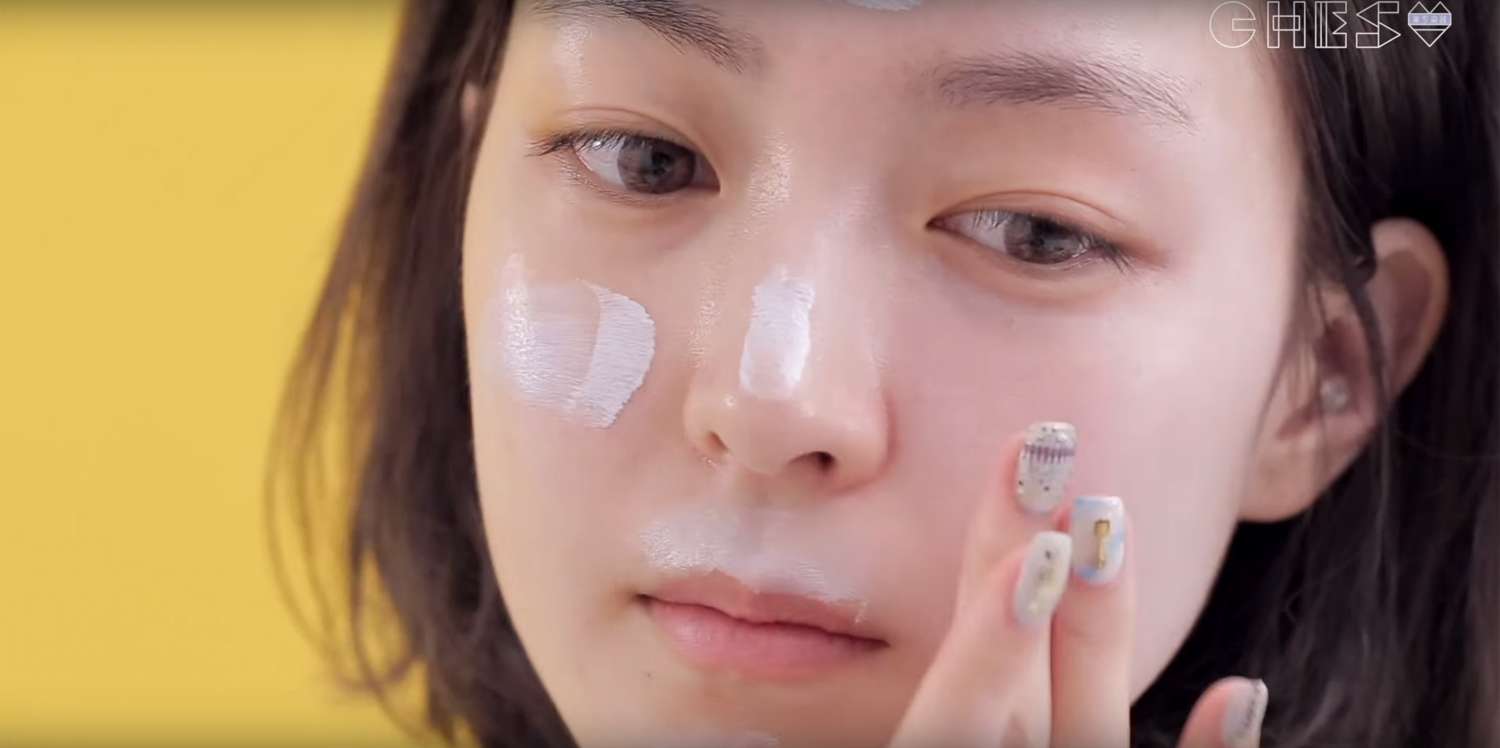 Product Used: Mamonde Colour Tone Up Base - 30ml (SPF35 PA++)
Foundation is always the best choice for a thorough coverage to cover all the blemish. Spread out the adequate amount of foundation with the aid of foundation brush to obtain a transparent and light finish. Layer up the foundation lightly and evenly at area which requires more coverage.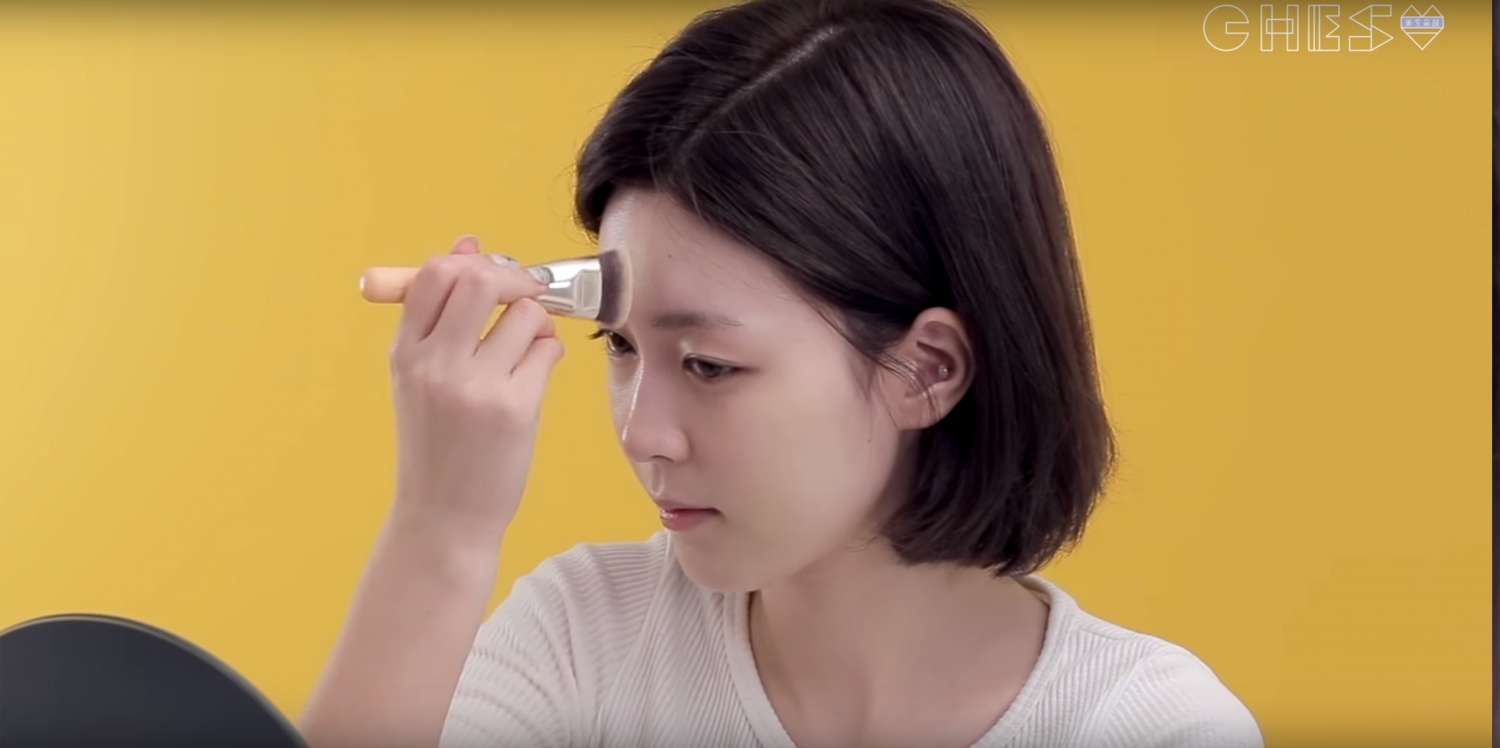 Product Used: Giorgio Armani Power Fabric Foundation (SPF25)
Contouring plays an important role to enhance the facial features. Applying contour powder at jaw and hairline with brush in circular manner for a slimmer and smaller face.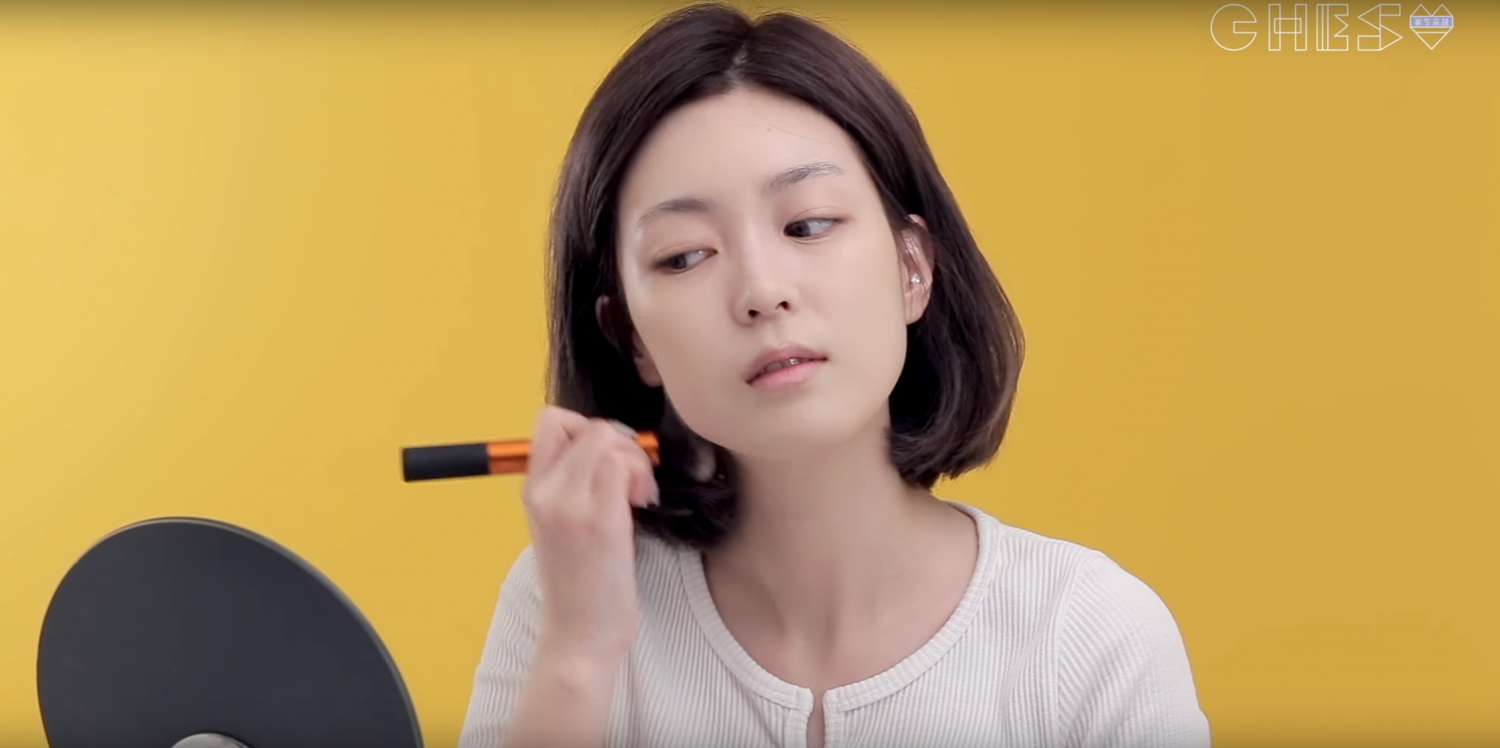 Apply contour powder at brow bone and shape the nose so the nose will appear sharper and smaller.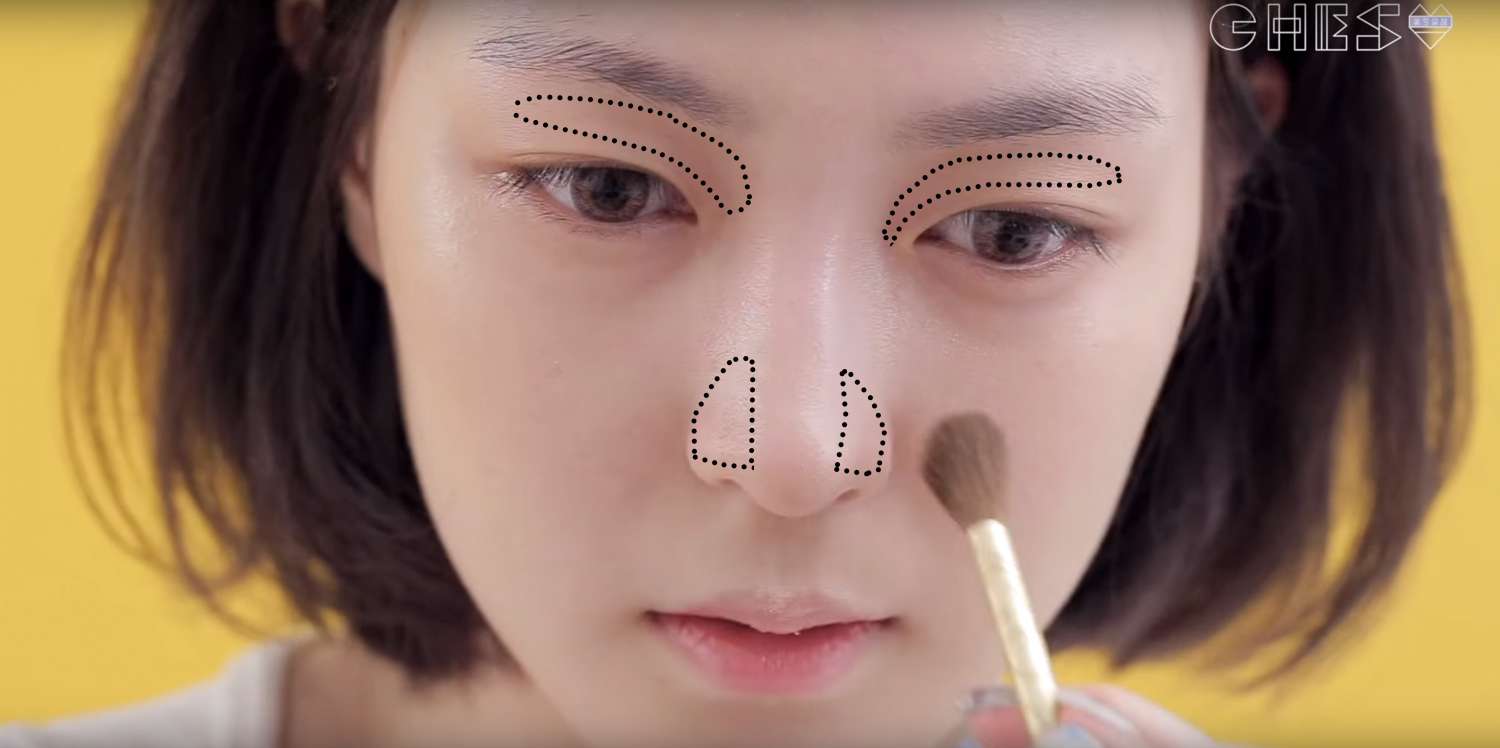 Product Used: Too Cool For School Art Class By Rodin Shading
Add another layer of neutral shade using matte grey eye shadow at the area of brow bone and nose contouring to create a more natural shade of contouring.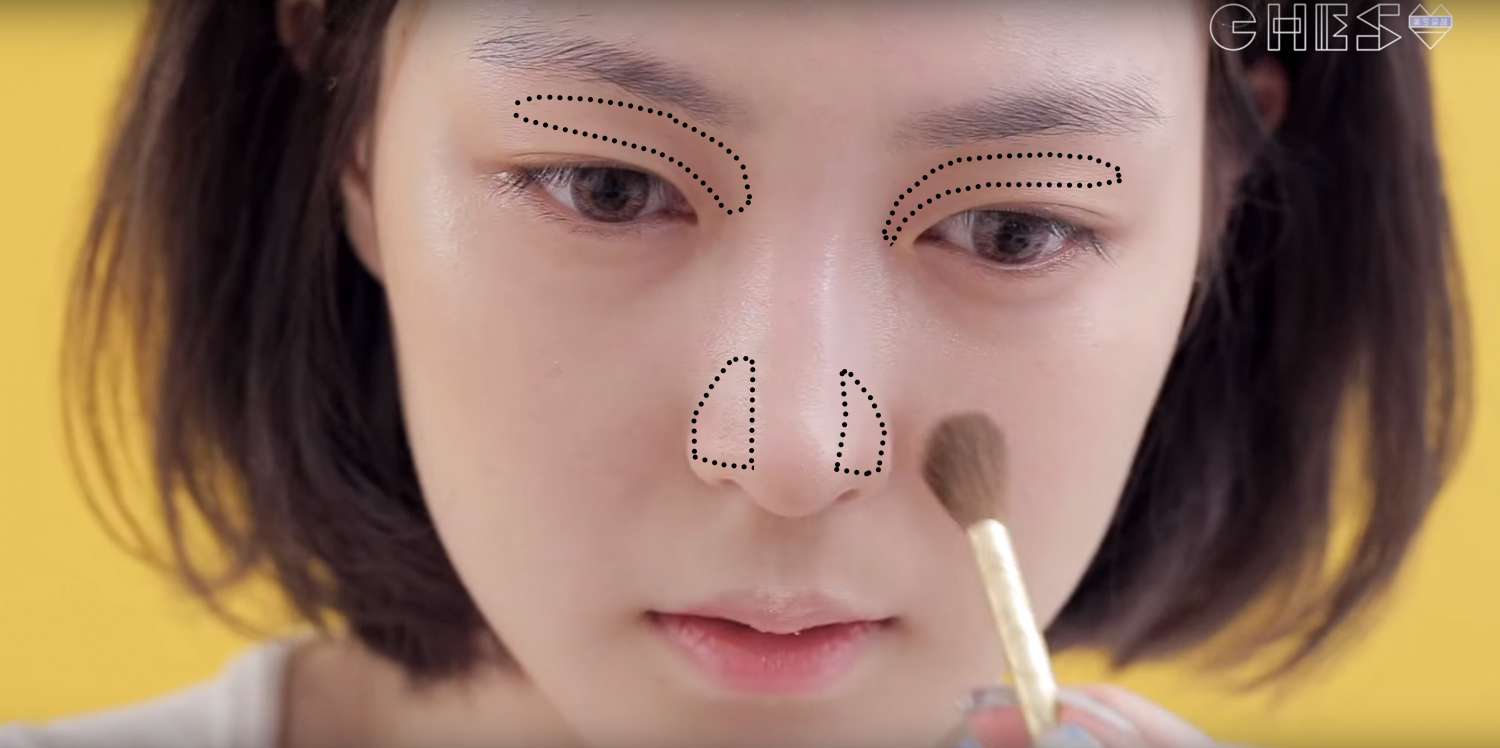 Product Used: Etude House Look At My Eyes #BR406
Choose an eyebrow pencil which is similar to your hair colour. Use the eyebrow pencil to fill the empty area of eye brows lightly to create a natural appearance.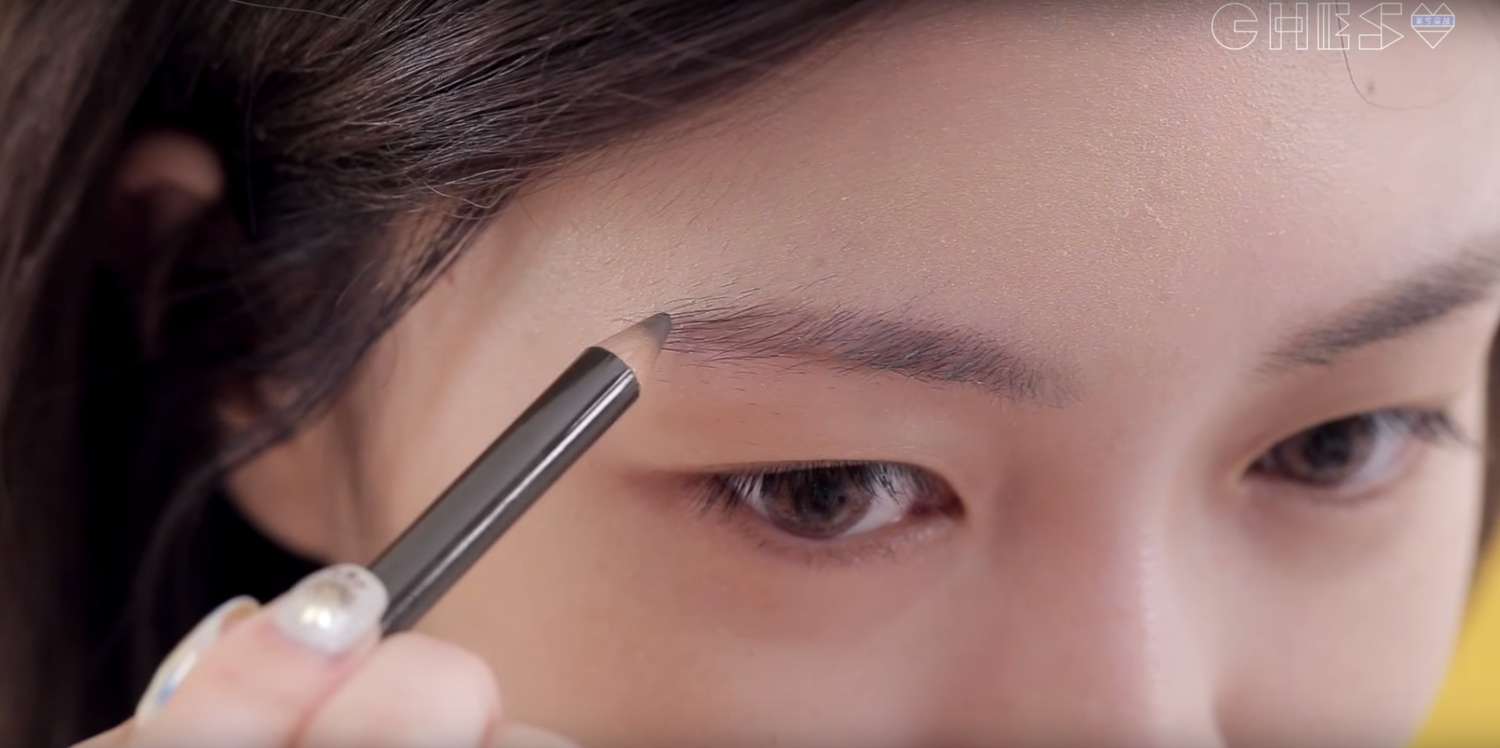 Product Used: Woodbury Hard Texture Eyebrow Pencil #Timber Wolf
Moving on to eye makeup, apply beige colour eye shadow broadly and evenly on the eyelid and near the lower eyelash line.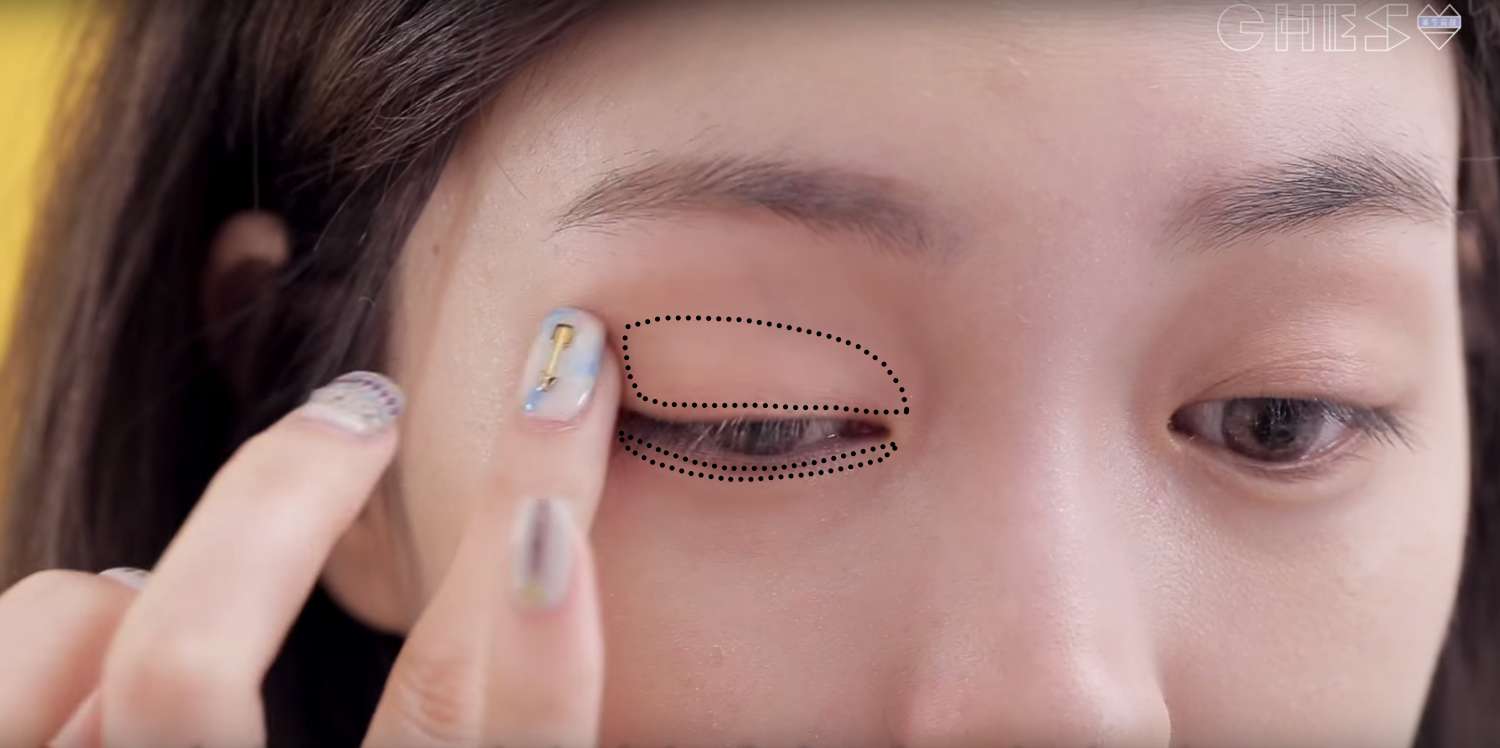 Product Used: The Face Shop Single Eyeshadow #OR03
Utilize matte white eyeshadow as highlighter to brighten up the eye makeup look. Apply the white eye shadow at the front part of the eyes.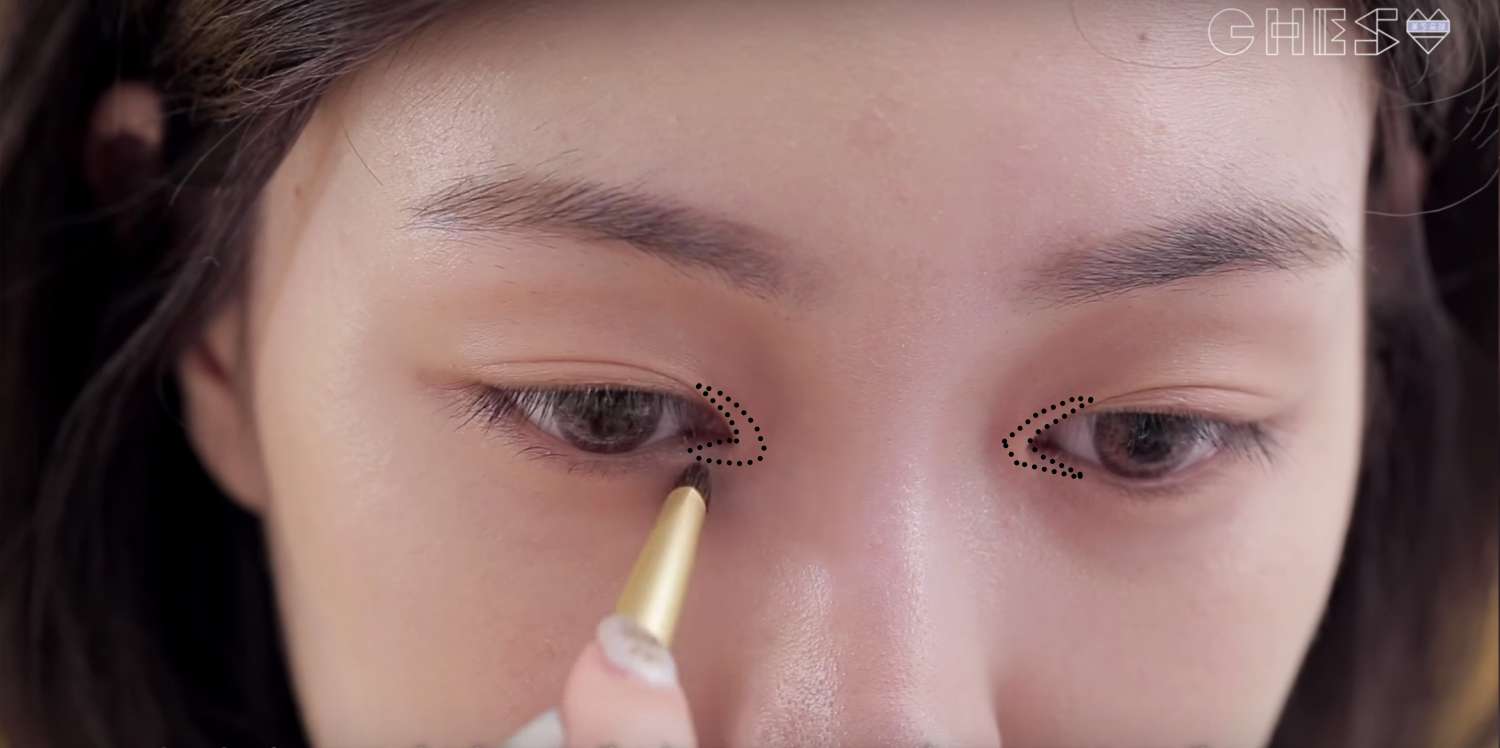 Product Used: Bobbi Brown Eye Shadow #White
Brown eyeliner is the best option to create a softer eye makeup look. Use brown eyeliner to fill the lash line and the line slightly downward to obtain innocent look. Avoid winging the eyeliner too long to remain the natural appearance.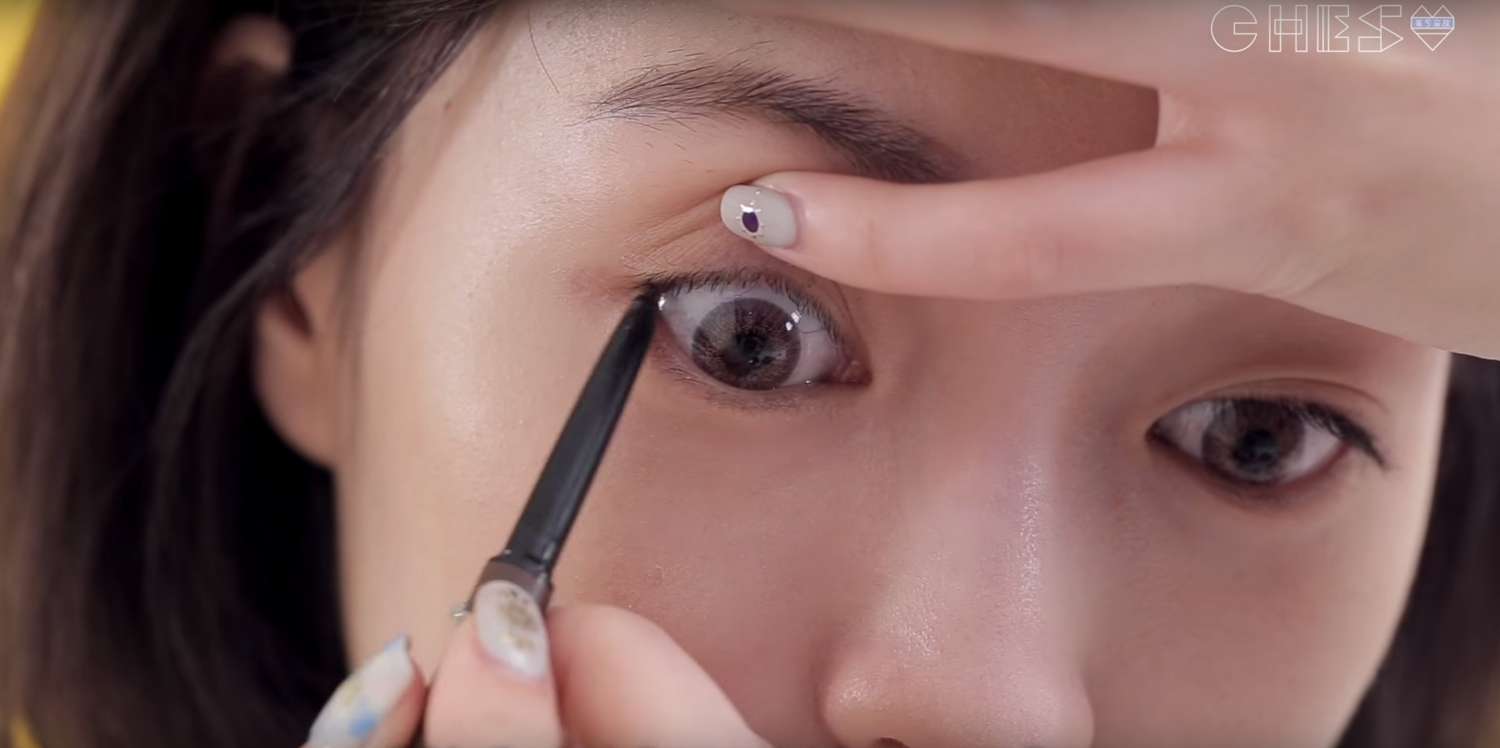 Gently lining the lower eye lash line for the eyes to appear bigger and round.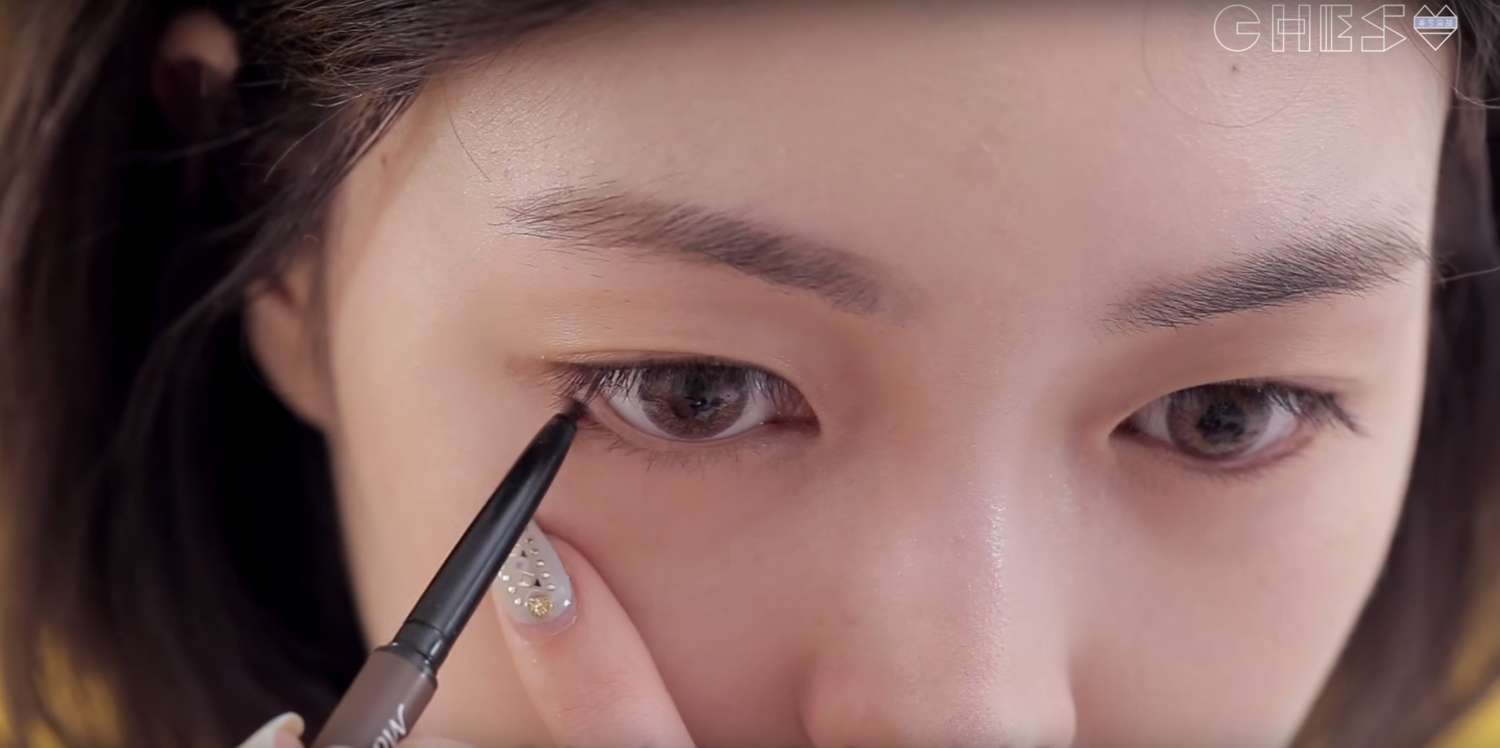 Product Used: Mamonde Super Longwear Autopencil Slim Liner #03 Rose Brown
Blur out the intersection eyeline between the upper and lower lash line by using brown eye shadow.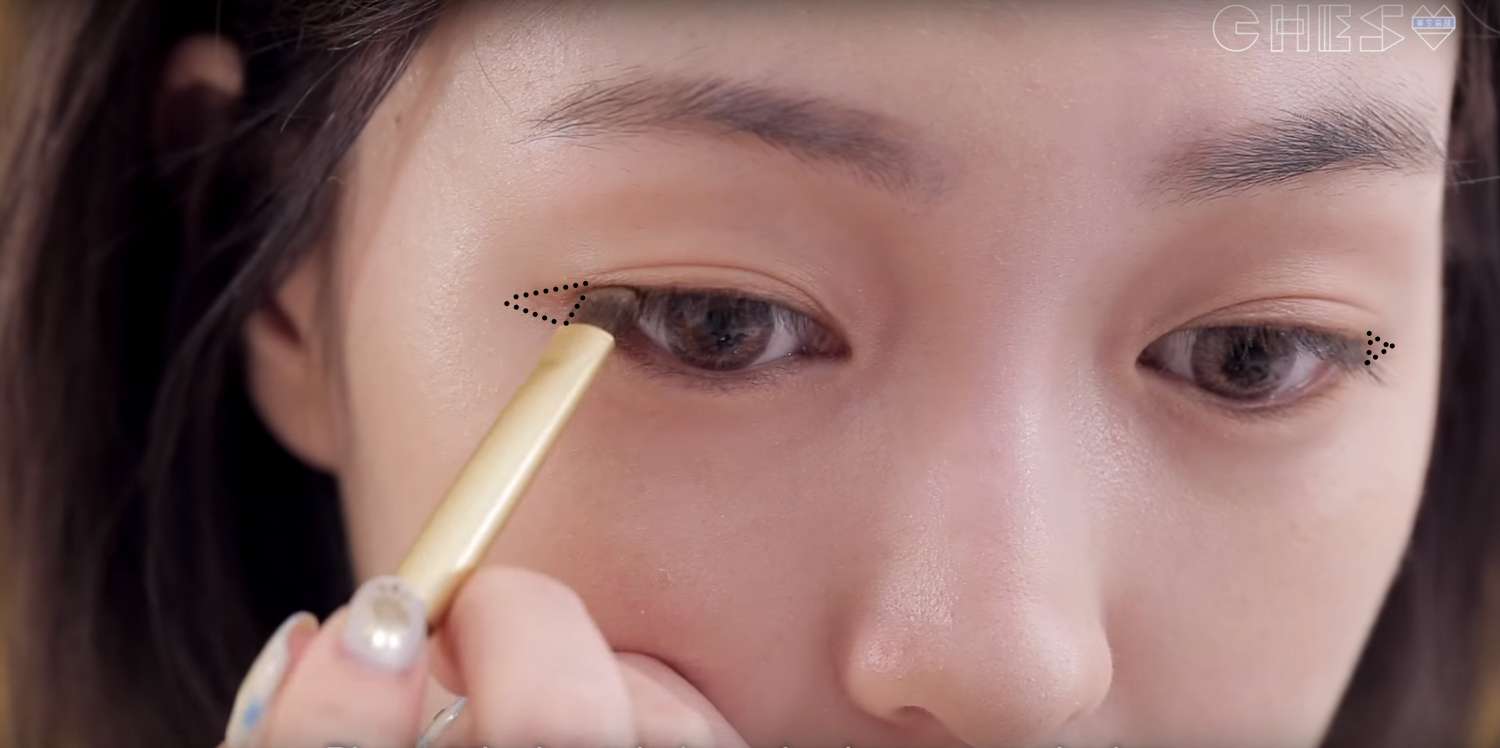 Product Used: Mamonde Super Longwear Autopencil Slim Liner #03 Rose Brown
Curl your eyelash before applying mascara. Be more attentive when curling the eyelash at the centre of the eyes to make the eyes look bigger and round. Curl both upper and lower eyelash for additional emphasis.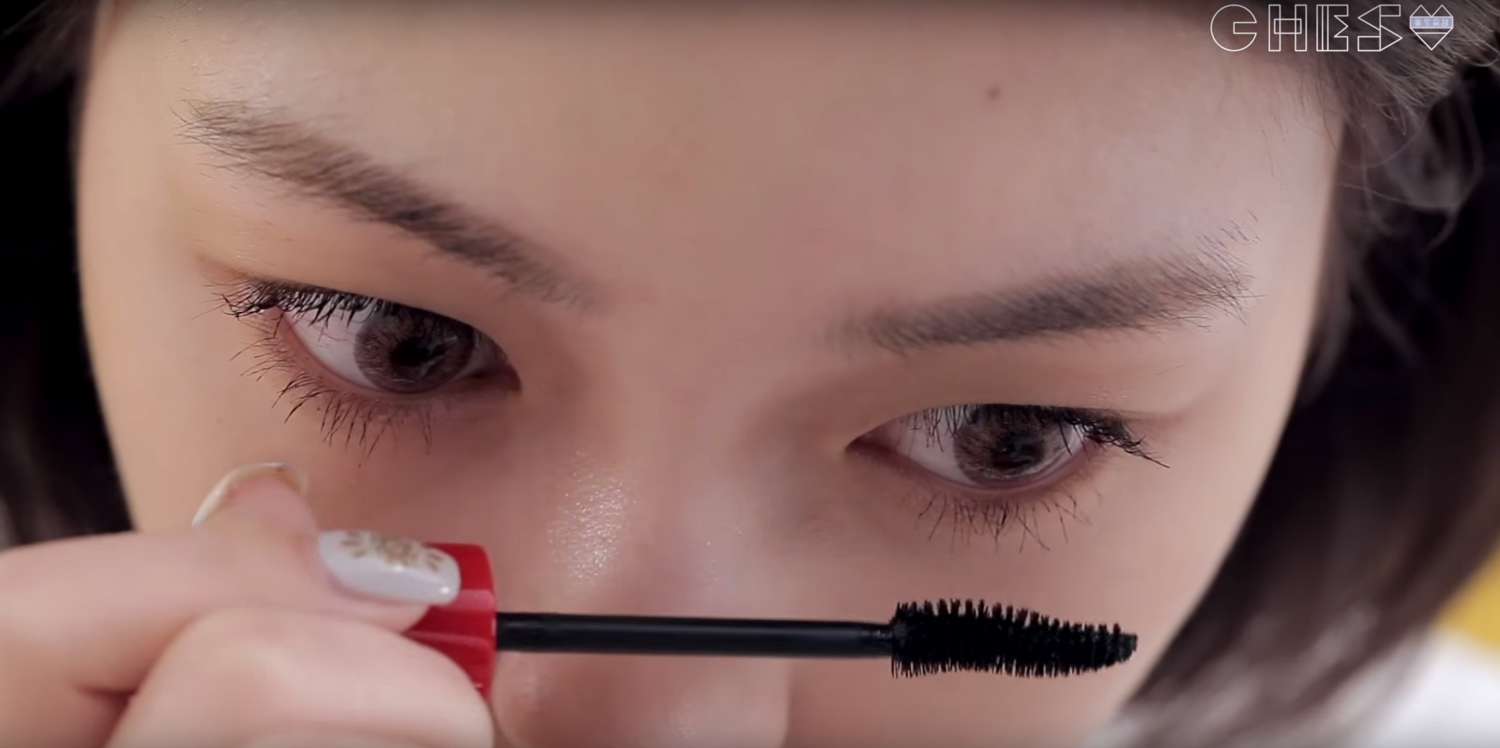 Here is a makeup trick, coat the eyebrow lightly with mascara so they look black and thick naturally. Use a heated wooden stick to remove the chunky bits mascara on the eyebrow and eyelash.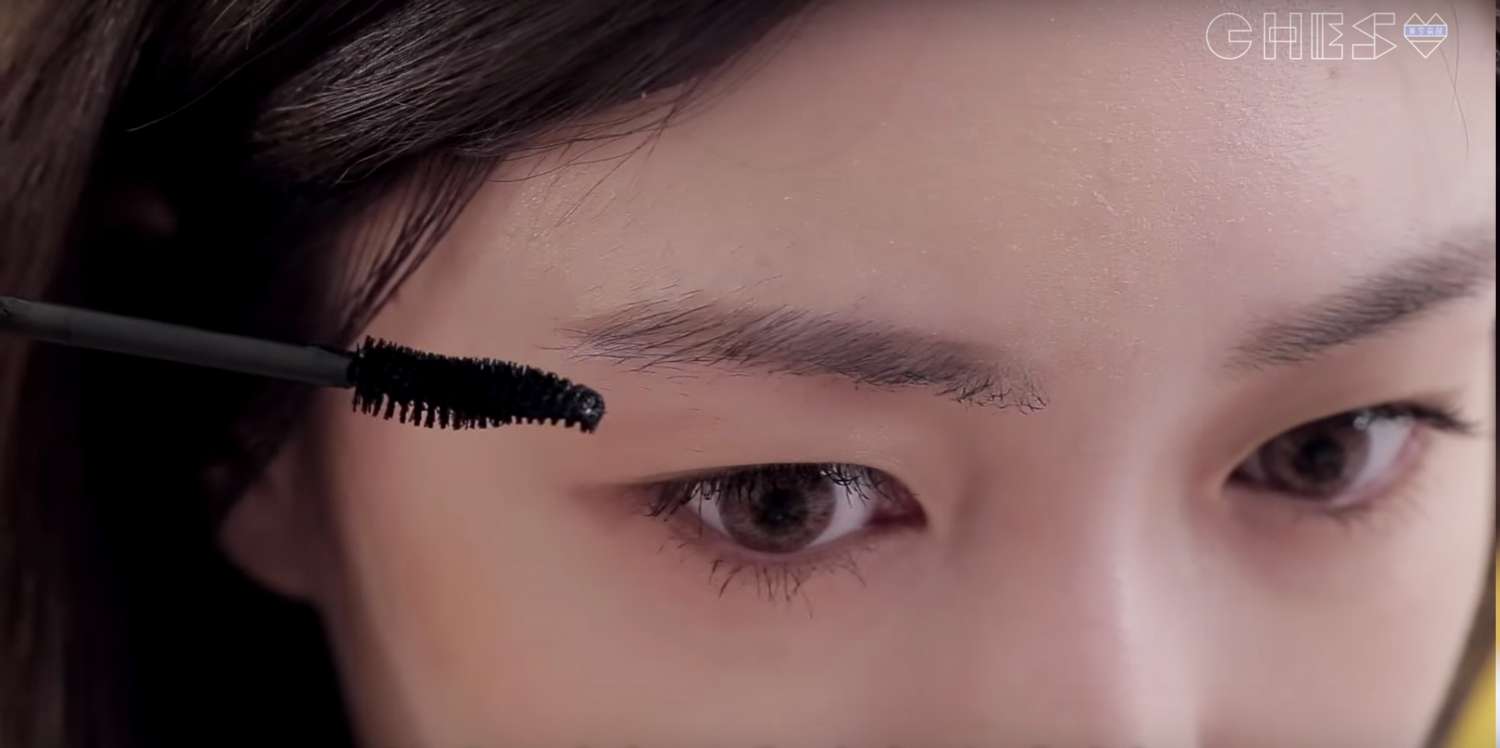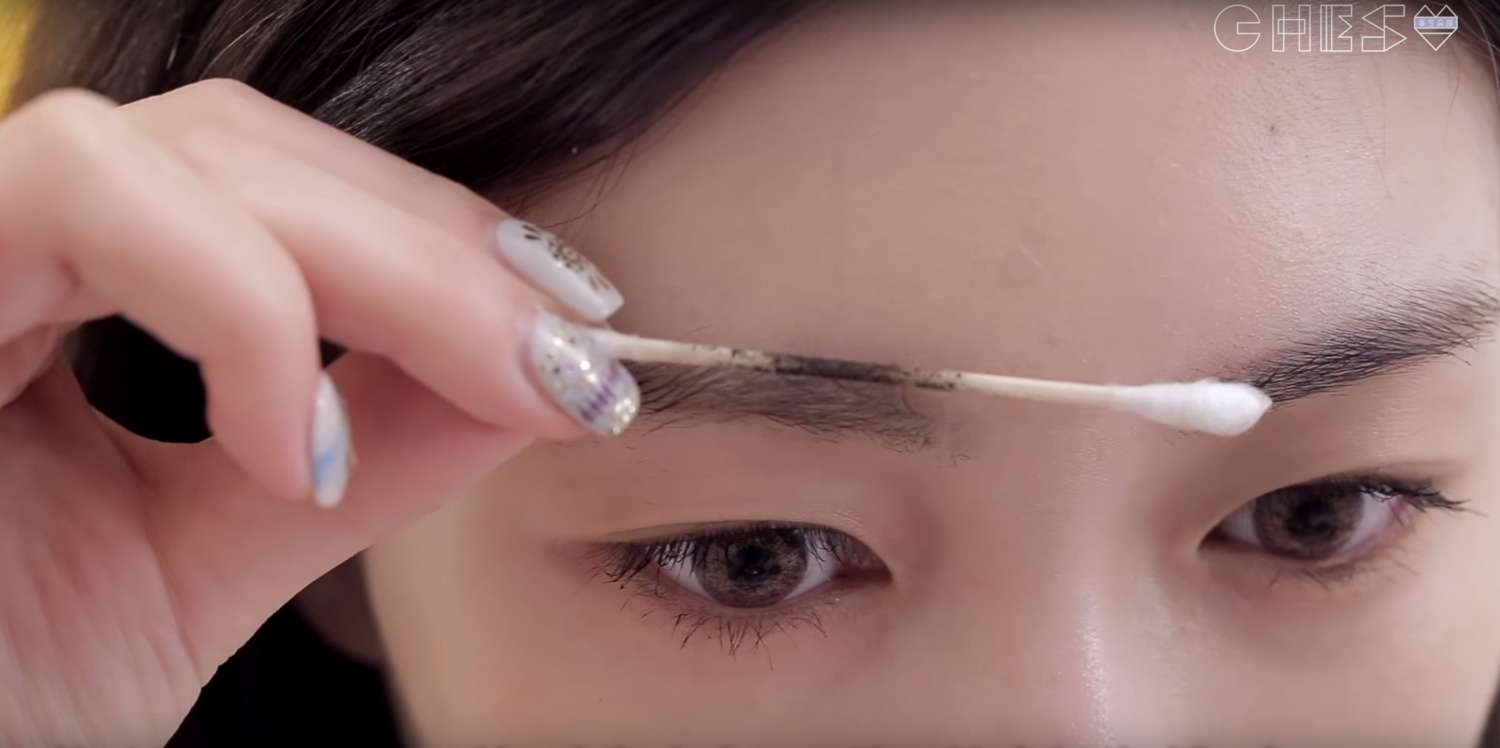 Product Used: Banila co Seoul Fox Tail Mascara
It's time to add some tone to your face. Choosing a brighter blusher to look more feminine. Applying matte cream blush on your cheek and blend it evenly with fingers.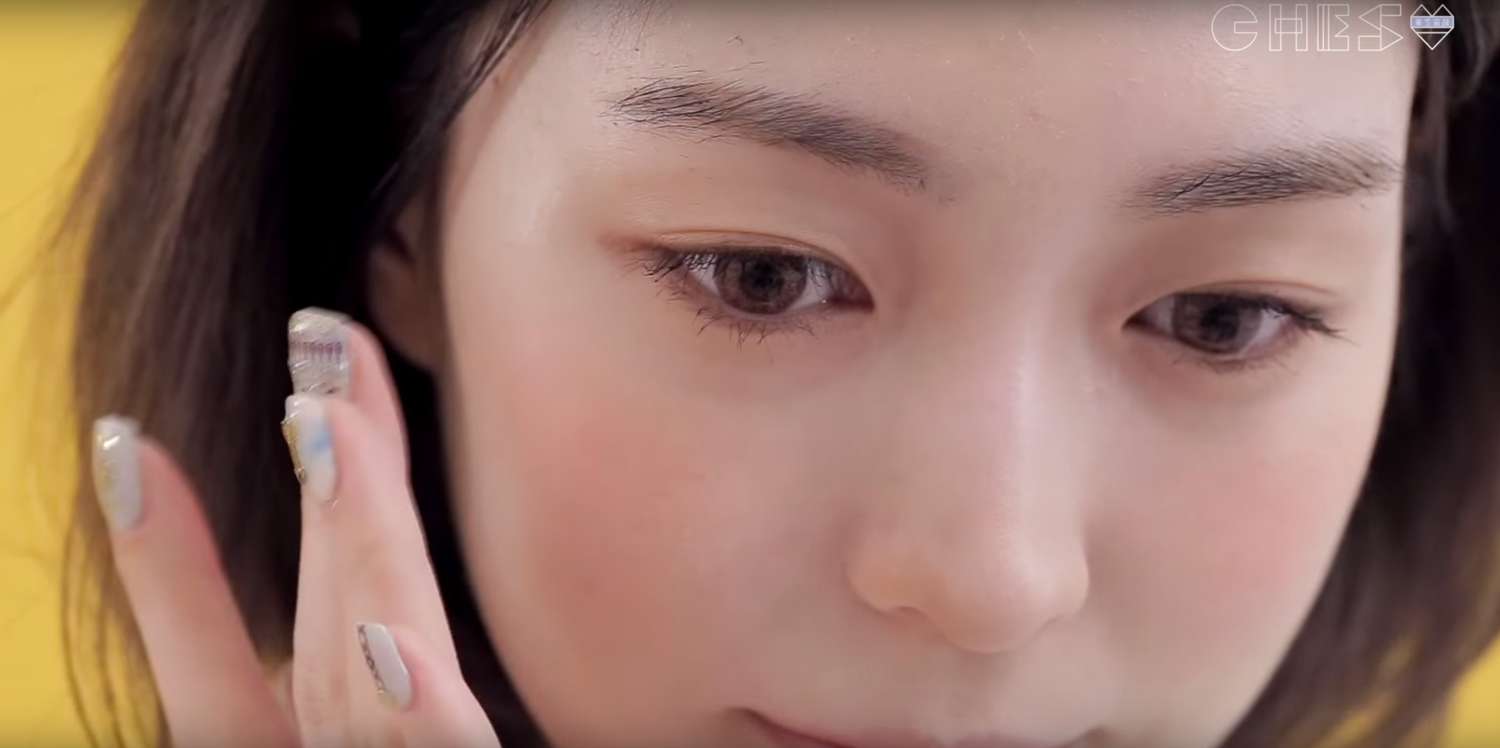 Product used: VDL Festival Blusher #501
For gradient lip makeup, apply the lip tint at the lips inner part and blend it out to the edge with cutton bud. Then, apply another layer at the inner lips to enhance the overall lip makeup.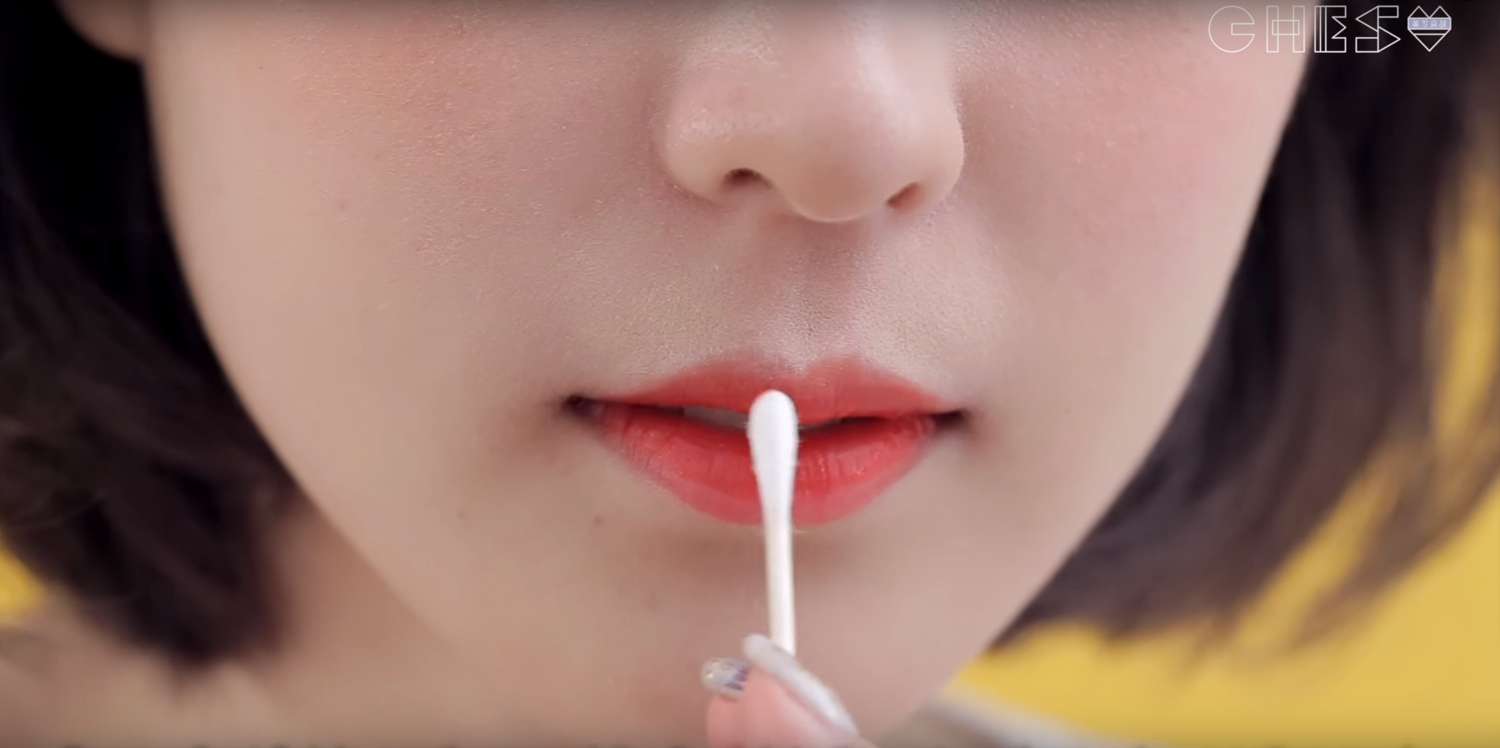 Product Used: Giorgio Armani Lip Maestro #408
Try this Natural Rosie and may your day Be Flawless as your Makeup !