Ways to wear sneakers correctly like Koreans
Put away your heels and time to let your feet rest!
Published on 27 October 2017
Sneakers mean more than just the gym. Through the evolution of sneakers culture, the sneakers have transformed from footwear specially designed for athletes to a staple in casual fashion. It is a common and popular footwear options for millions. For those who are eager to know how to pull on a classic sneaker attire.
Here are some sneaker friendly outfit styles that you could be inspired.
Sporty Sweet
If you are lack of idea on what to wear, you should definitely give a try on this sweet and sporty outlook. This simple and subtle outfit style is highly accepted by most of the girls. Essential items needed to create sporty look are readily available in your wardrobe such as jersey, singlet, jacket with tight runner pants and sport shorts. Elevate the sassy look by pairing with baseball cap for a more vivid appearance.
Sporty sweet gives people a feeling that you are friendly and outgoing in personality. Basically divide into two part, sporty tops and casual attire having skirt or pants for bottom or casual tops and sport attire for bottom like runner pants and shorts.
Here are some examples that you could follow.
Casual Top / Sporty Bottom
Matching oversized hoodie and tight runner pants to create a lively look with a ponytail to make you more adorable.
Floral cap, singlet and a casual blouse with sport shorts.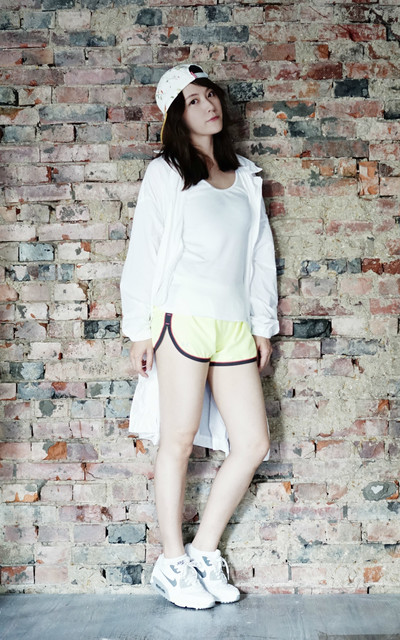 Sporty Top / Casual Bottom
Running jacket with a loose pants.
Sport jersey with shorts is another common combination you will often see.
Casual Chic
Casual chic is the paradoxical term for simplistic mix and match without being too "done-up". Combine casual pieces with some classic items to achieve this effortless look. For instance, loose skirts and baggy culottes with T-shirts is the basic for a casual chic look. This style is perfect for all occassion from daily working to your special date providing you the best comfort.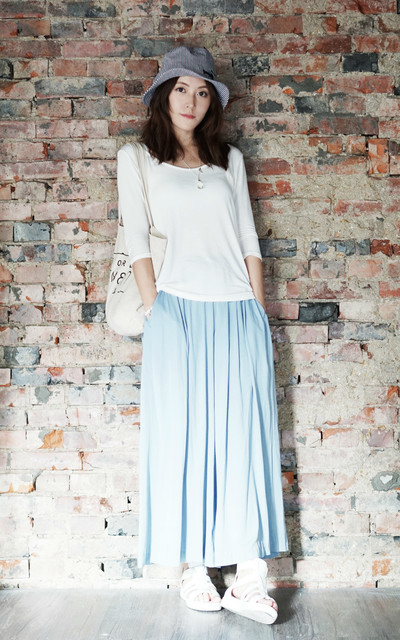 Oversized T-shirt with midi skirt. Creates a slightly more feminine approach.
Adding choker to create different vibe.
Girl Next Door
The dream girl who is always on the trend and admired by many. That is what come into your mind when you think of the Girl Next Door. This style does not involve anything which is wild or exotic. Instead, paying attention on the layering by having casual attire with a cardigan or layering shirt / top with Pinafore dresses, slip dresses or one-piece dresses to accomplish this style.
Layering flare sleeve top with Pinafore dress for a more girly and adorable look.
Casual attire with a cardigan to create a softer impression.
Sexy and Elegant
Sexy fashion outfit is to reveal most of your skin and to show off your best features such as waistline and body curve. Looming is undoubtedly a better way to express sexy than revealing. It is a much more elegant style where you choose to reveal only a certain "appropriate amount" of your skin while cover up the rest.
Shirt
Choose skinny jeans or dresses that will reveal your waistline.
Crop Top
Reveal your skin while covering up other parts with long sleeves.
Minimalism
Running out of time to think about the right style?
Just go back to minimalism as it will always be the staple of trend. You will never go wrong with monochromatic colours for your overall. One-piece dress will never go wrong with a decent socks and sneakers. I would like to recommend denim dress with some ripped scratches because it's certainly a cooler choice!
Feel free to try out all these styles to stand out in the crowd!