Why is Wonder Woman the TOP Ladies' Picks over movies with Attractive Actors?
Design Concept that is forged with Feminine Empowerment
Published on 16 June 2017
Costume Designer from The Dark Knight crafted the outfit of Amazon Warrior in Wonder Woman.
Wonder Woman's costume designer, Lindy Hemming, had previously worked on DC Comics movies like Batman Begins, The Dark Knight, The Dark Knight Rises, Lara Croft: Tomb Raider, Harry Potter and the Chamber of Secrets. She also won the Academy Award for Costume Design for the movie Topsy-Turvyin year 2000.
Diana Prince is the first female fictional superhero created in DC Comics. She first made an appearance in Batman vs Superman: Dawn of Justice when the movie's costume designer, Michael Wilkinson had already created a brand new image of Diana Prince. However, the events of Wonder Womanare essentially a prequel to her introduction in Batman vs Superman: Dawn of Justice, the production team had to re-adjust her costume.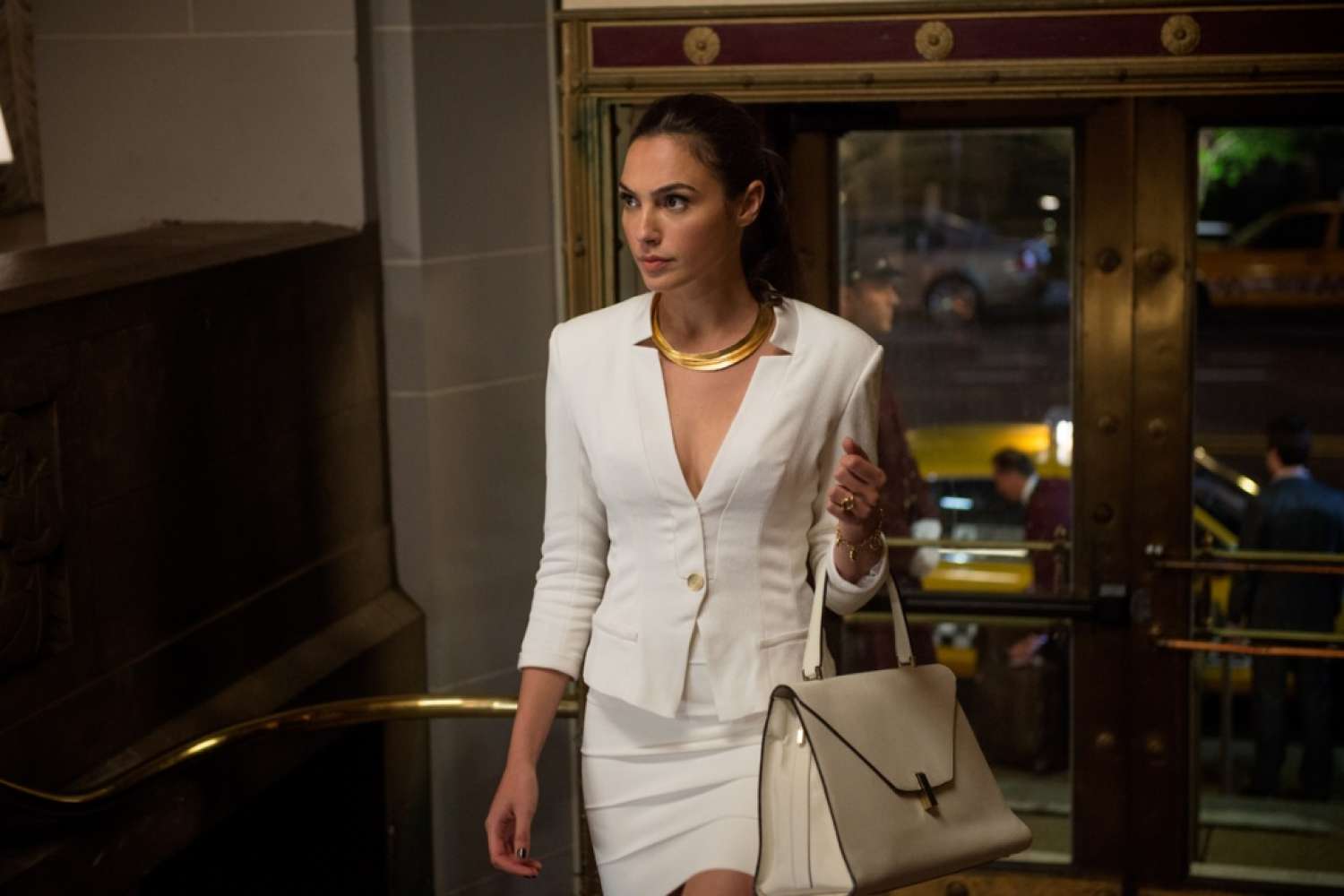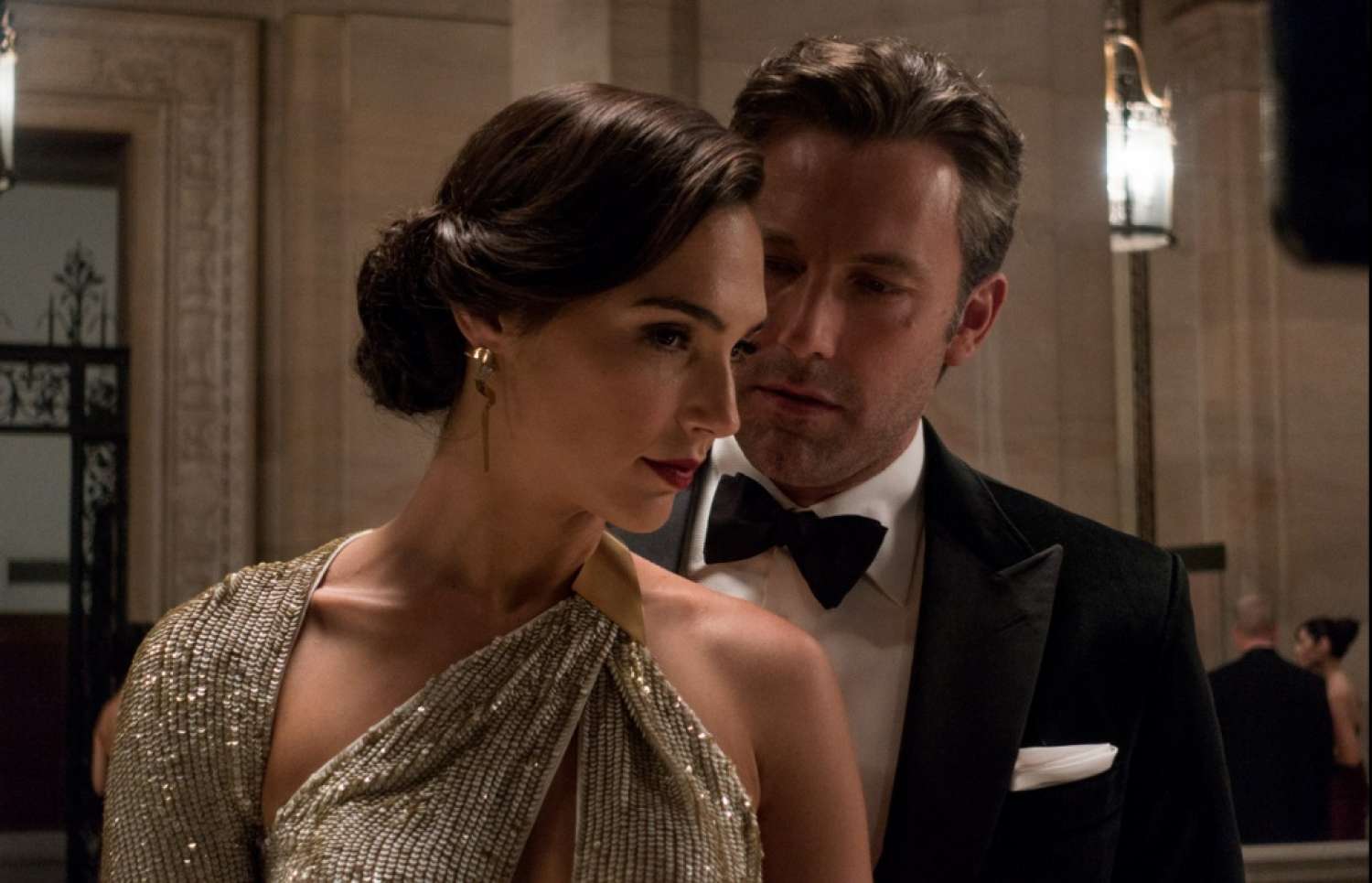 Lindy Hemming chose not to make any significant changes to the armour that Diana Princess or Gal Gadot wore in the movie Batman vs Superman: Dawn of Justice that includes a shield, girdle, and split skirt. However, she enhanced its red, blue and gold colours making sure that contrast would work as a charm grabbing the attention of the audience. Hemming also explained that Diana's appearance in Wonder Woman would look brighter and more refined as she is only starting her adventure, whereas her appearance in Batman vs Superman: Dawn of Justice showed that she was already on a journey of hundreds of years.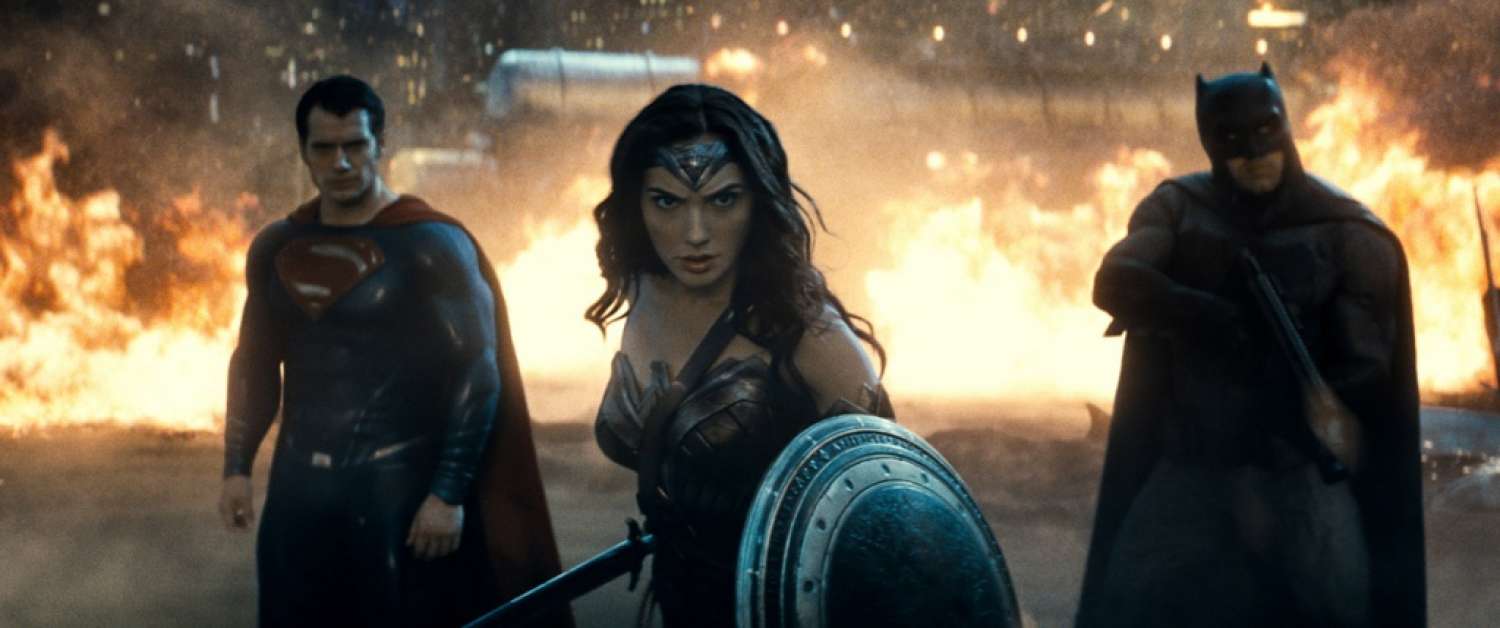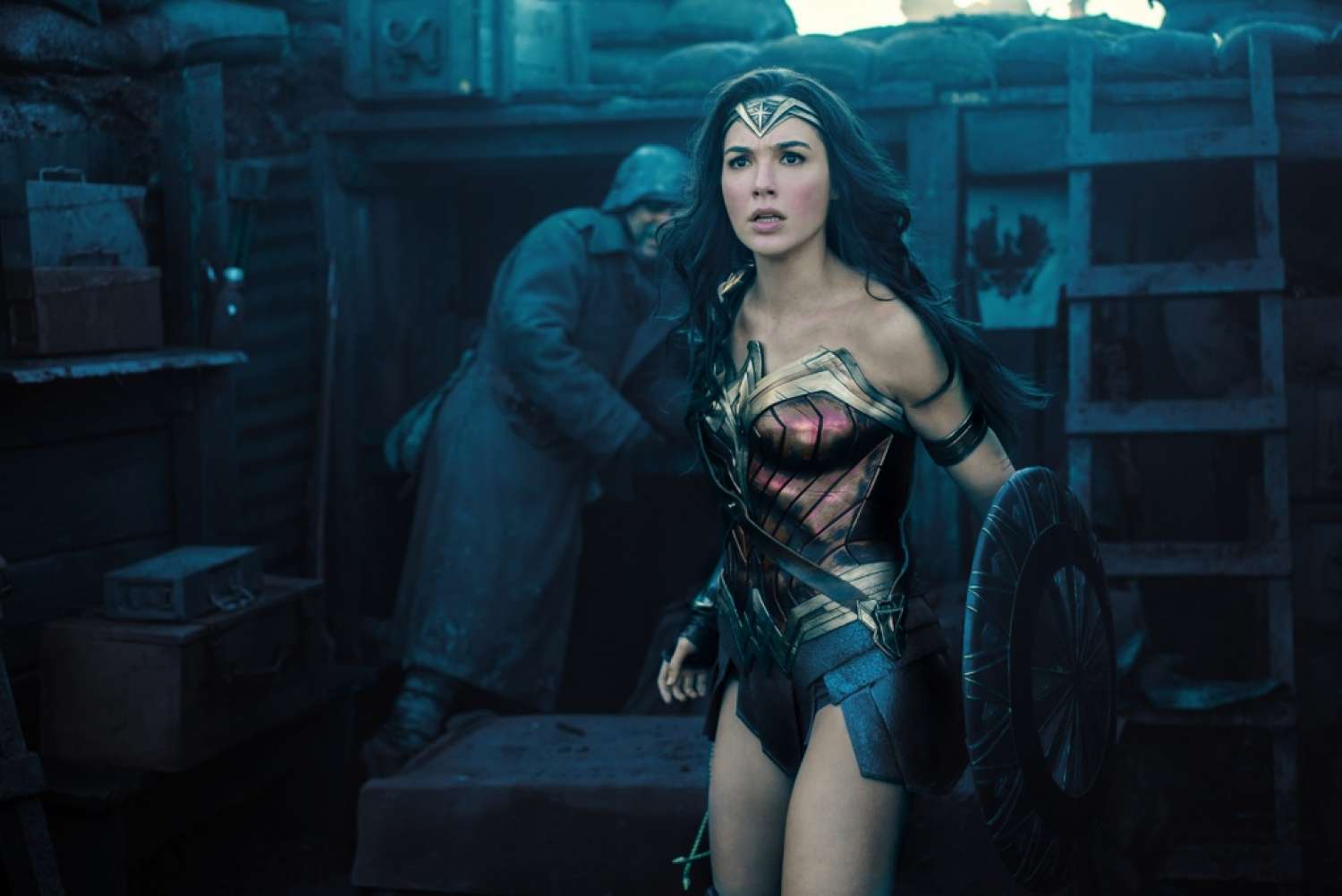 In Wonder Woman movie, American actor Chris Pine played as Captain Steve Trevor shields up as an Allied spy in World War I for the US Army Air Service Corps, who set foot in Themyscira. Diana Prince, Princess of Themyscira, Daughter of Hippolyta, and a demi-goddess descendent from Zeus is depicted by Israeli actress, Gal Gadot.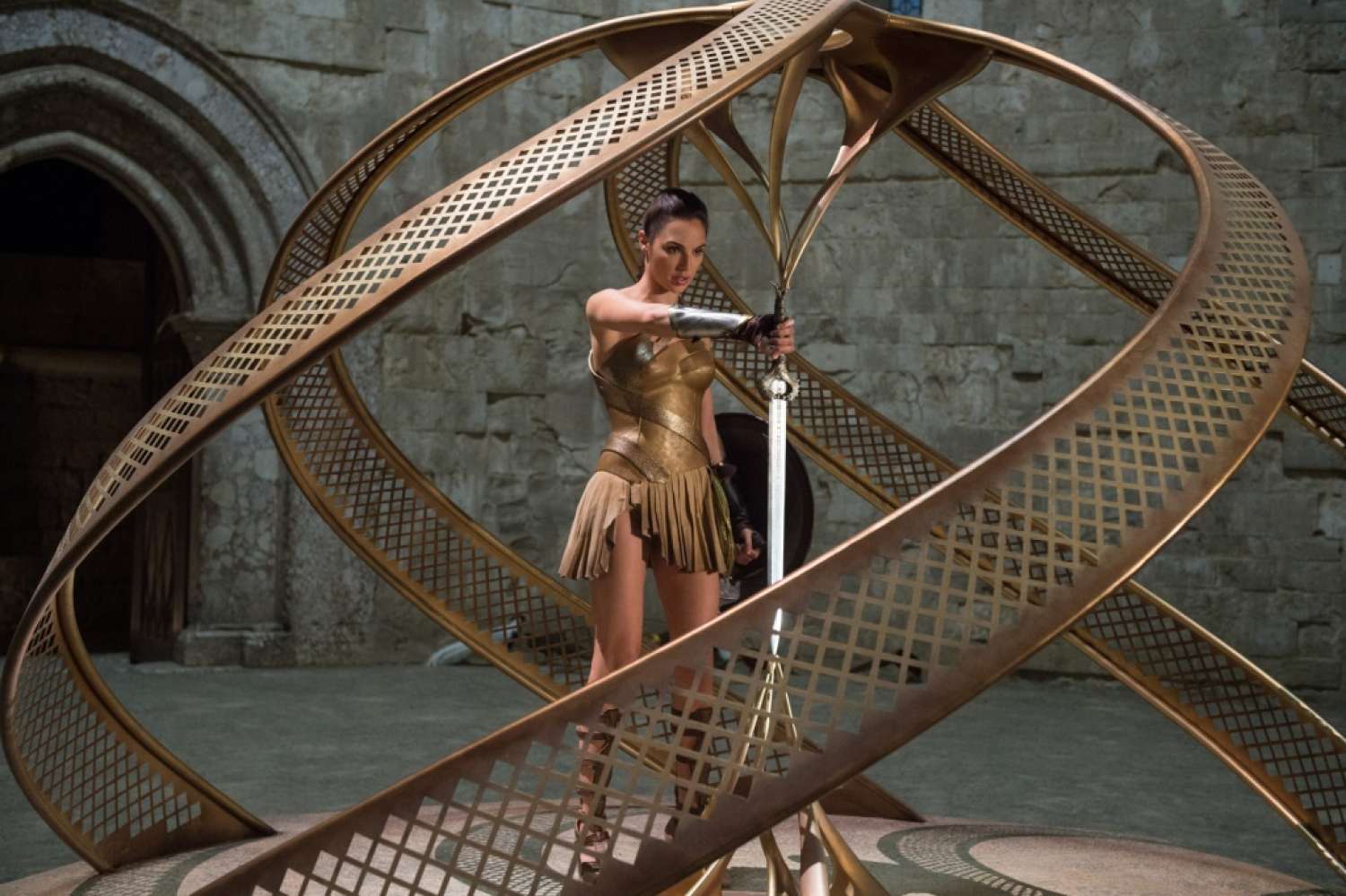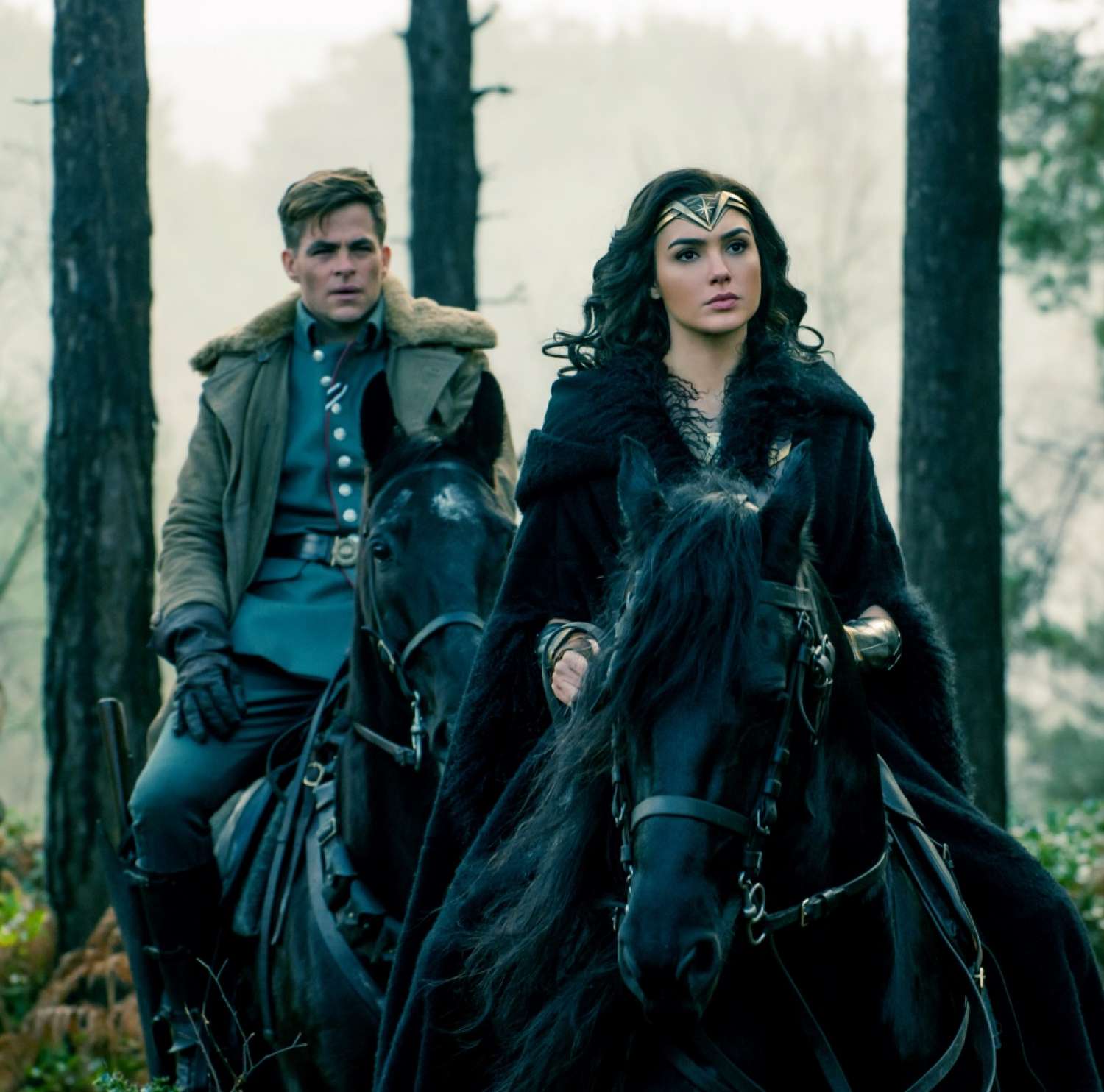 Gal Gadot discussed about how she felt when she tried putting on the Wonder Woman costume for the first time; she went into a huge hangar with tons of white walls covered in posters of her as Wonder Woman. "They brought me into the room and I put on the costume – because I was so excited that they cast me for the role, I couldn't say anything; I couldn't breathe," Gal Gadot admitted. She said the production team noticed her taking deep breaths when she felt like passing out and they eventually adjusted the costume.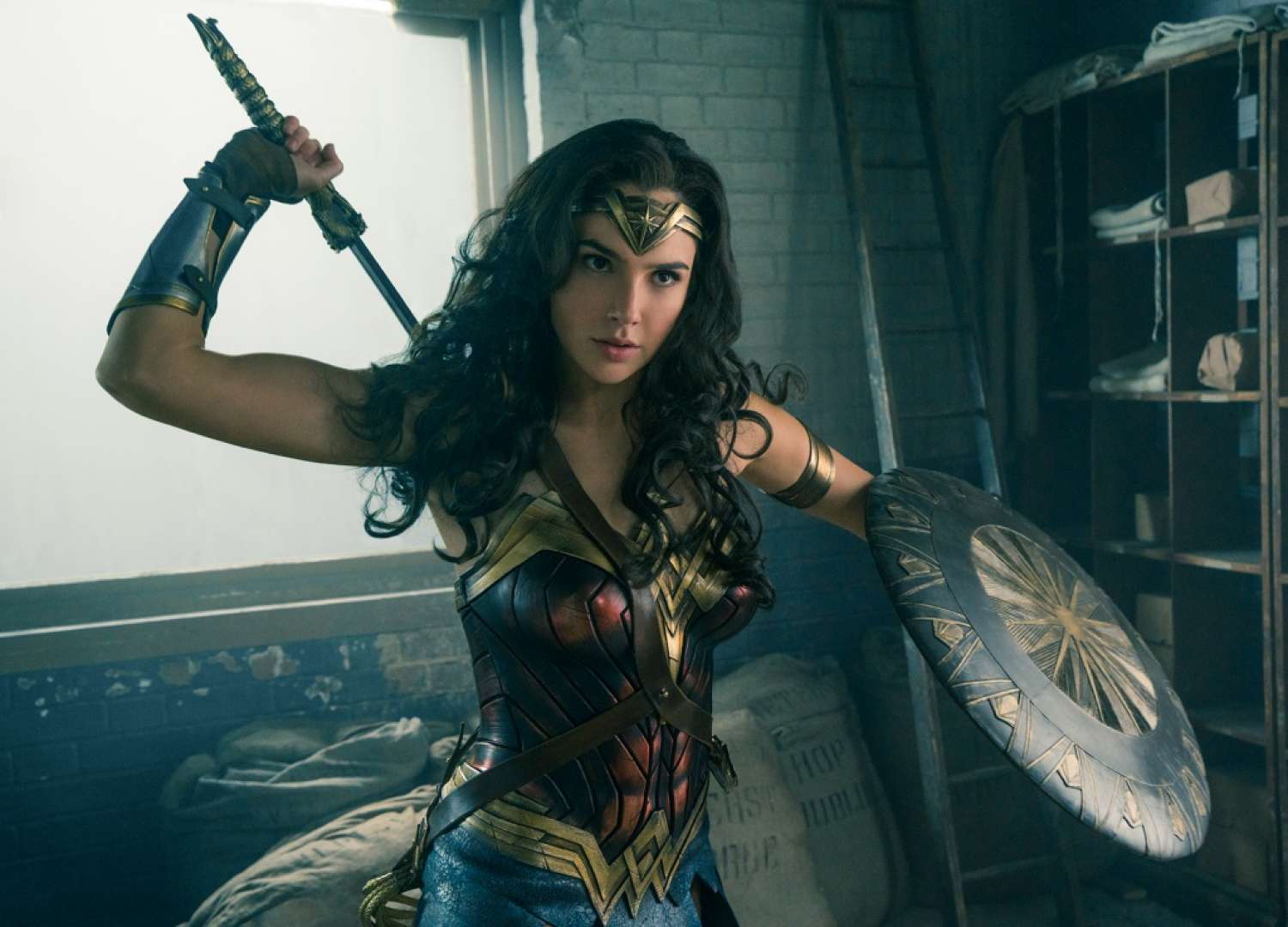 Lindy Hemming also realised that Wonder Woman has much more action scenes than Batman vs Superman: Dawn of Justice, and took the original suit apart to decipher the construction and remake it in a lighter and moldable way. Hemming lined the suit in faux fur to keep Gal Gadot warm for outdoor action scenes that were taken during winter in England. She also designed the beautiful black lamb's wool and mohair cape that Diana wears.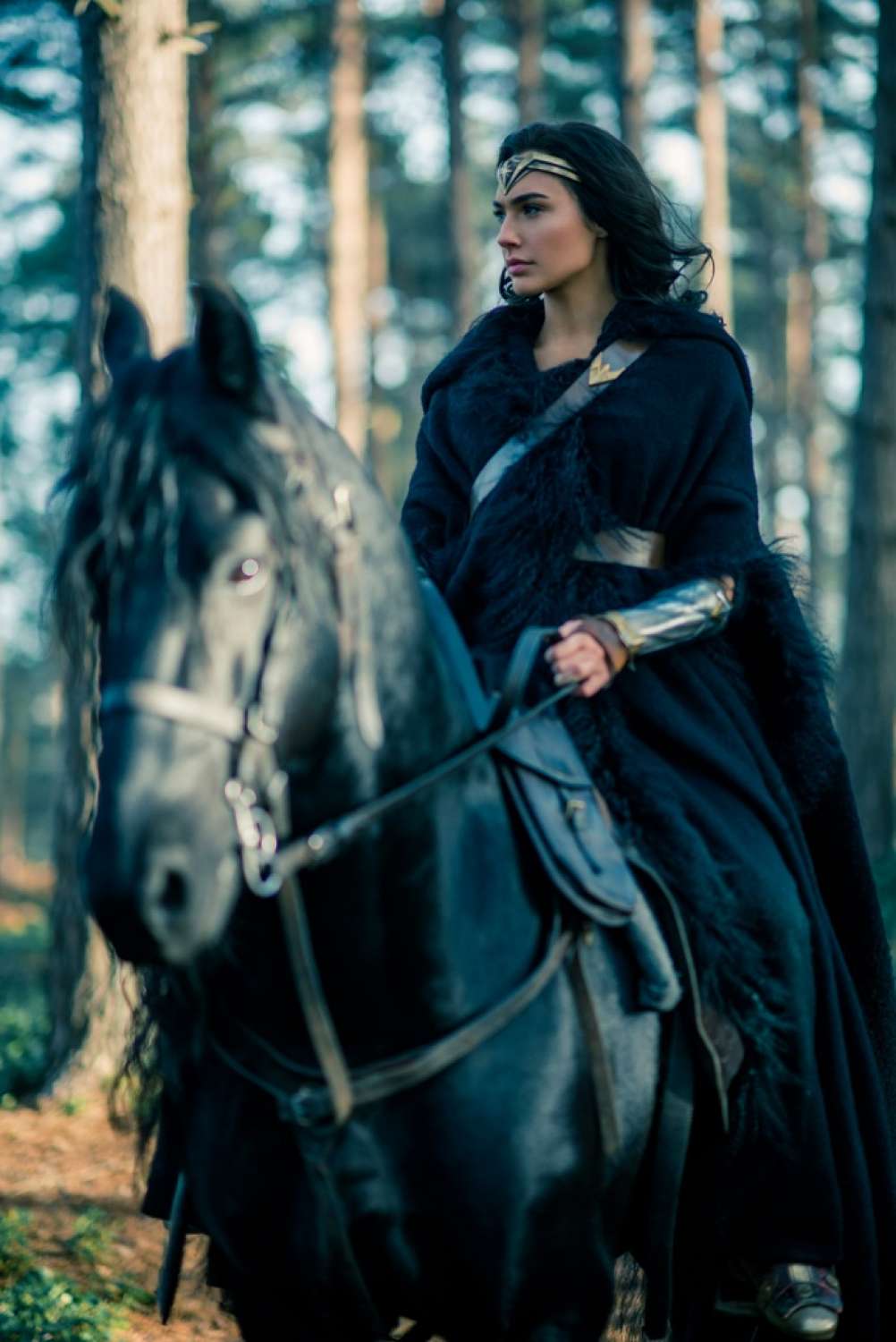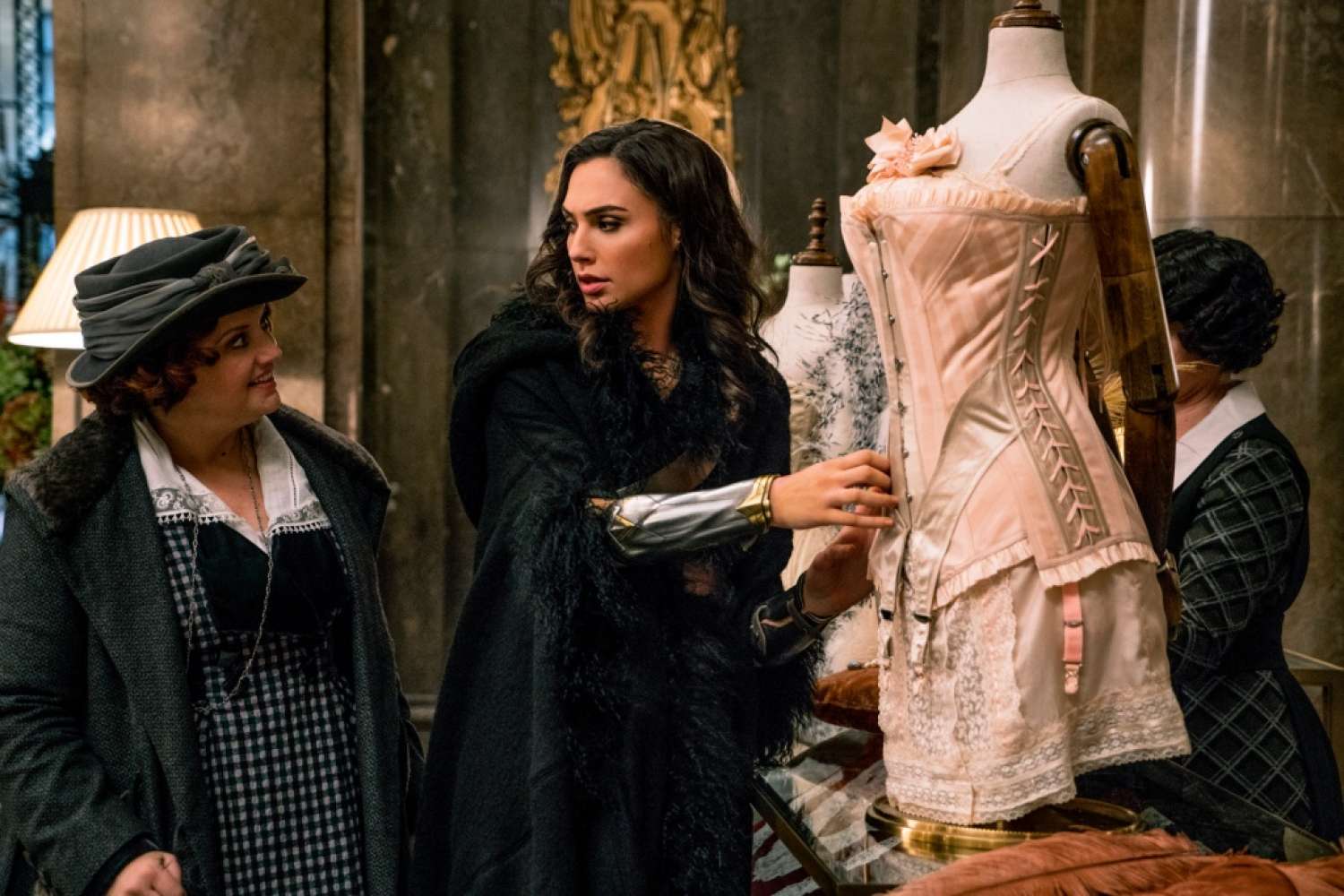 " I have no idea whose idea was it to shoot Wonder Woman in England during winter. " Gadot shared, " I shouldn't keep thinking about how went to shoot a superheroine movie in England during winter. We've been to many places to film, but Wonder Woman doesn't wear much, so I had to tell myself I have to wait at least until the filming ends to feel cold."
Besides Diana's costume, her Amazonian sisters' clothing design took a lot of effort too. The Amazon warrior women has been living on the mystically hidden island of Themyscira for thousands of years. The inhabitants of the island have look strong and feminine while beautiful and healthy at the same time.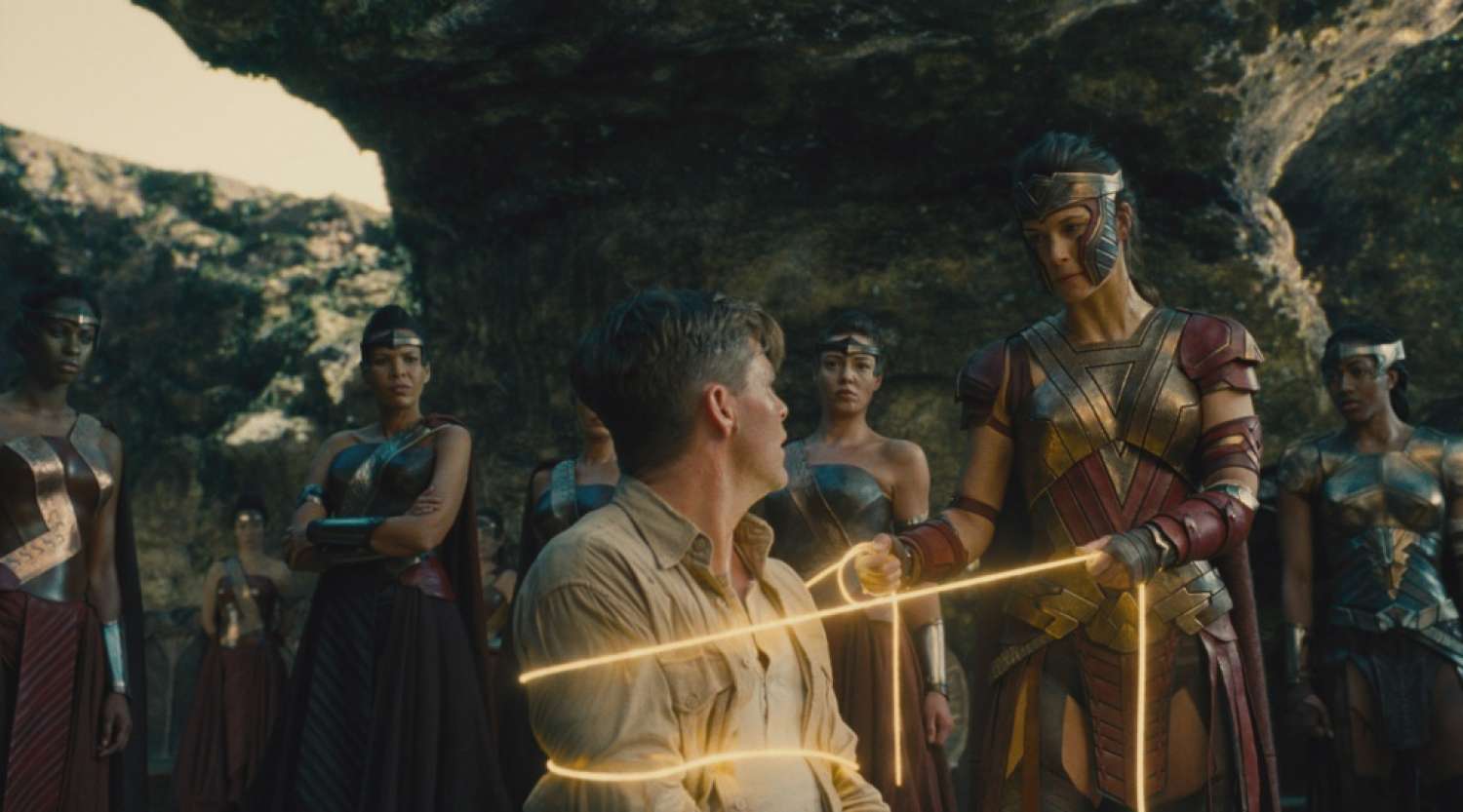 Wonder Woman's costumes have to be visually consistent throughout the movie. Hemming noted that her approach was working out a back story logic which helps the audience to understand why she ultimately puts on that costume to become Wonder Woman.
Lindy Hemming and her production team started focusing on the combination of silk, linen, leather, and other natural fibres with gold, silver, bronze. The costumes and armours were purely handmade. Custom armour makers crafted the Amazon warrior women's helmets using aluminium and brass, whereas their suits were created by experts in patent leathers.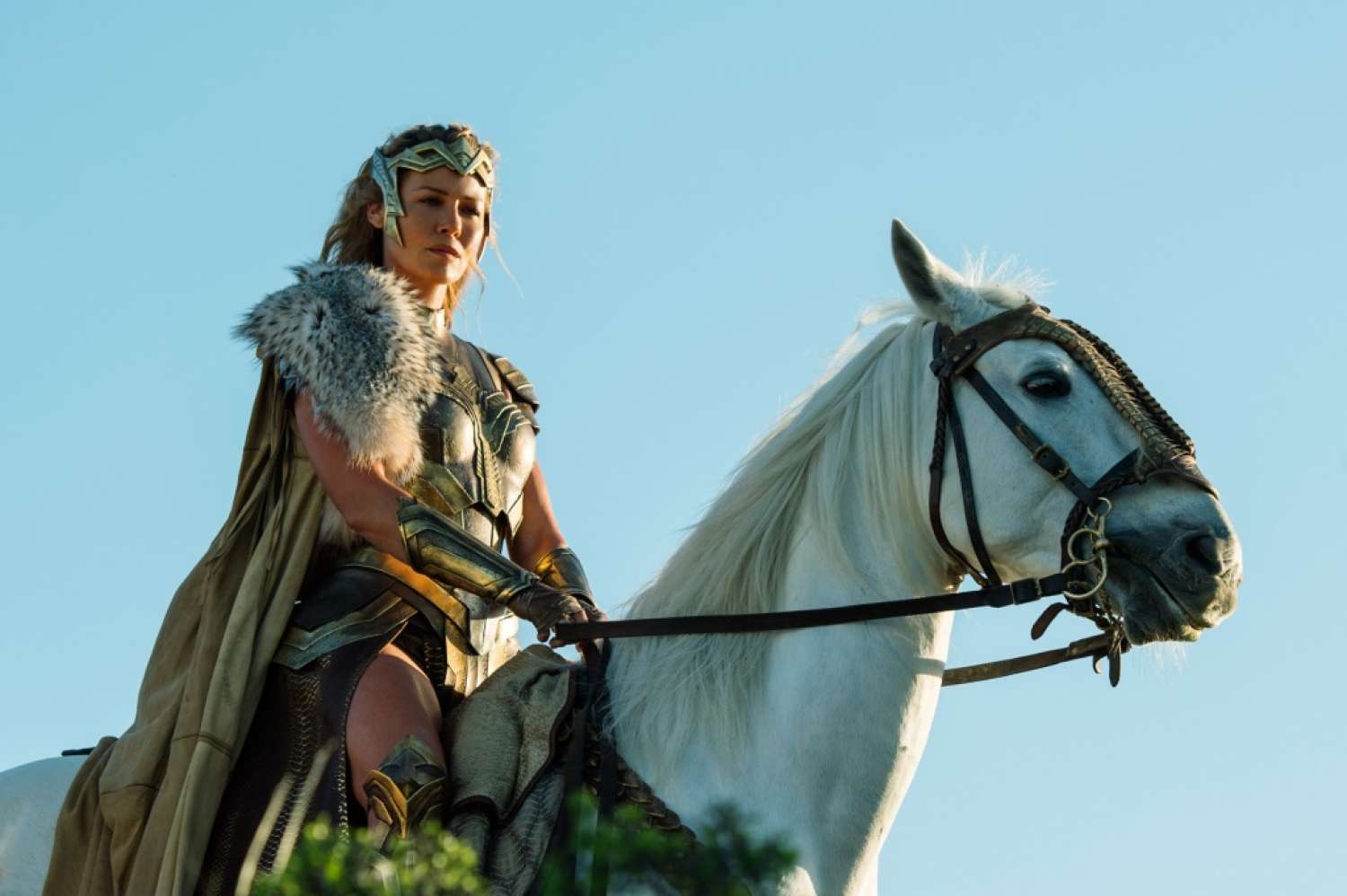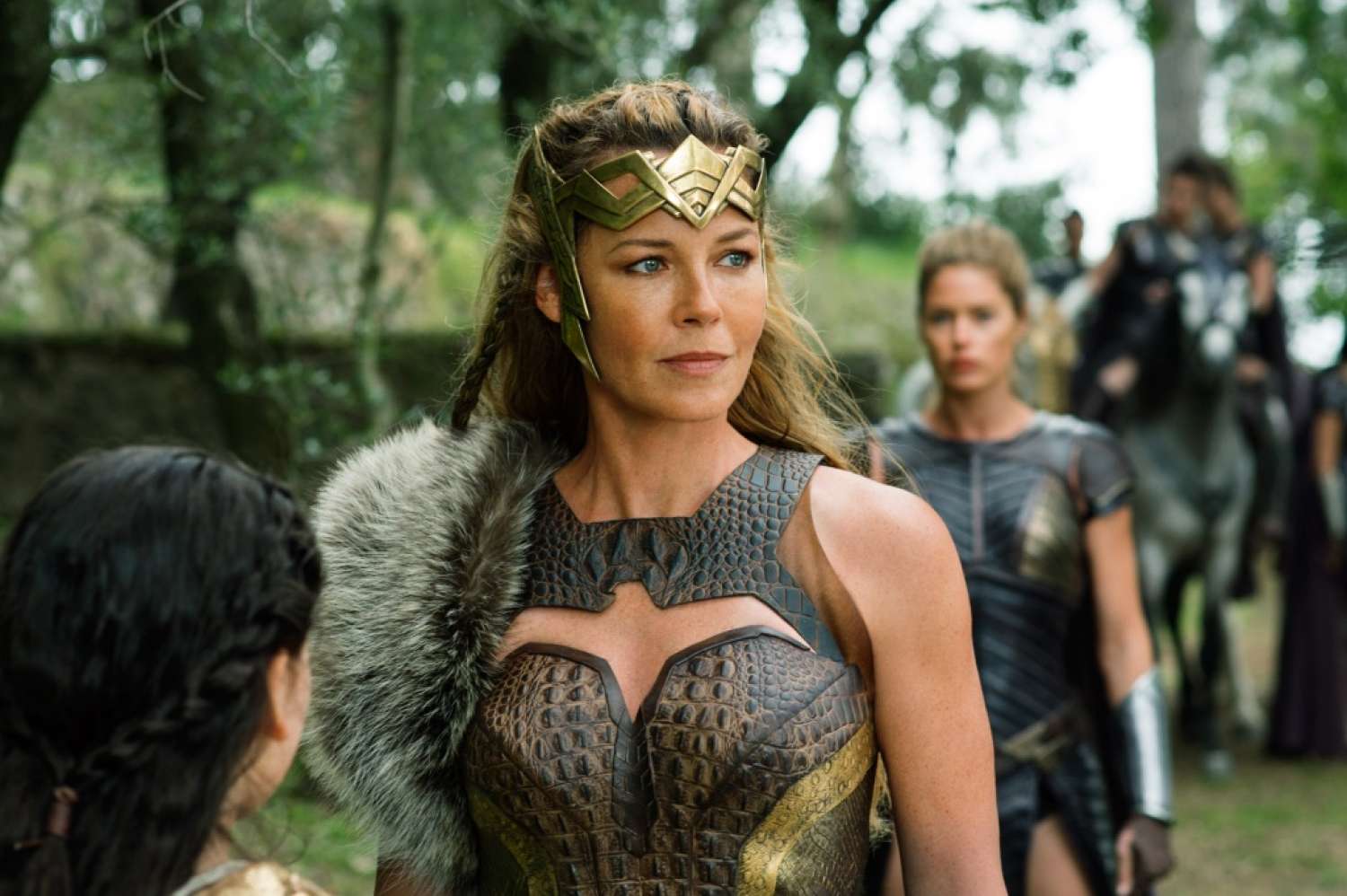 The balance between elegance and strength is most important when it comes to the costume of the Amazon warrior women. Lindy Hemming pointed out that the warrior armour was actually made out of traditionally handcrafted leather, which was then steamed and molded onto mannequins made out of body scans of each actor for the perfect, streamlined fit. The warrior armour could then provide sufficient space, flexibility, and protection for the warriors during horseback riding and fighting.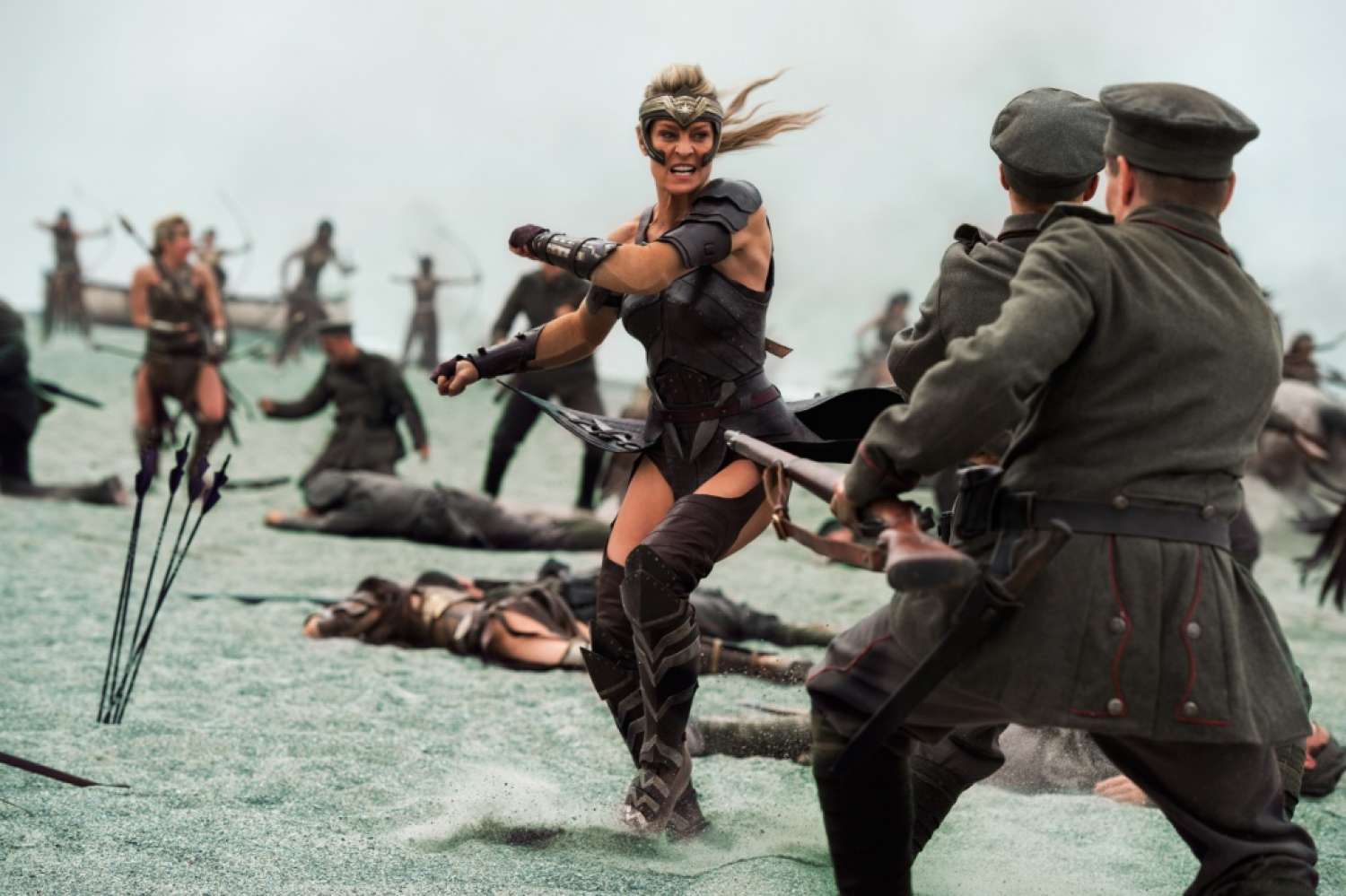 Patty Jenkins, the director of the movie, said: "It should be authentic and practical – and appealing to women. If they wear a cape, it would only be to protect them from the cold." Jenkins and her costume designer crafted a different look for the women warriors that still featured the tropes of the comic book, in particular the braces on their wrists and the high heels.
Jenkins defends the impractical footwear. "It's total wish-fulfillment," she says, adding that the warriors have flats for heavy fighting. "I, as a woman, want Wonder Woman to be hot as hell, fight badass, and look great at the same time — the same way men want Superman to have huge muscles and an impractically big body. That makes them feel like the hero they want to be. And my hero, in my head, has really long legs."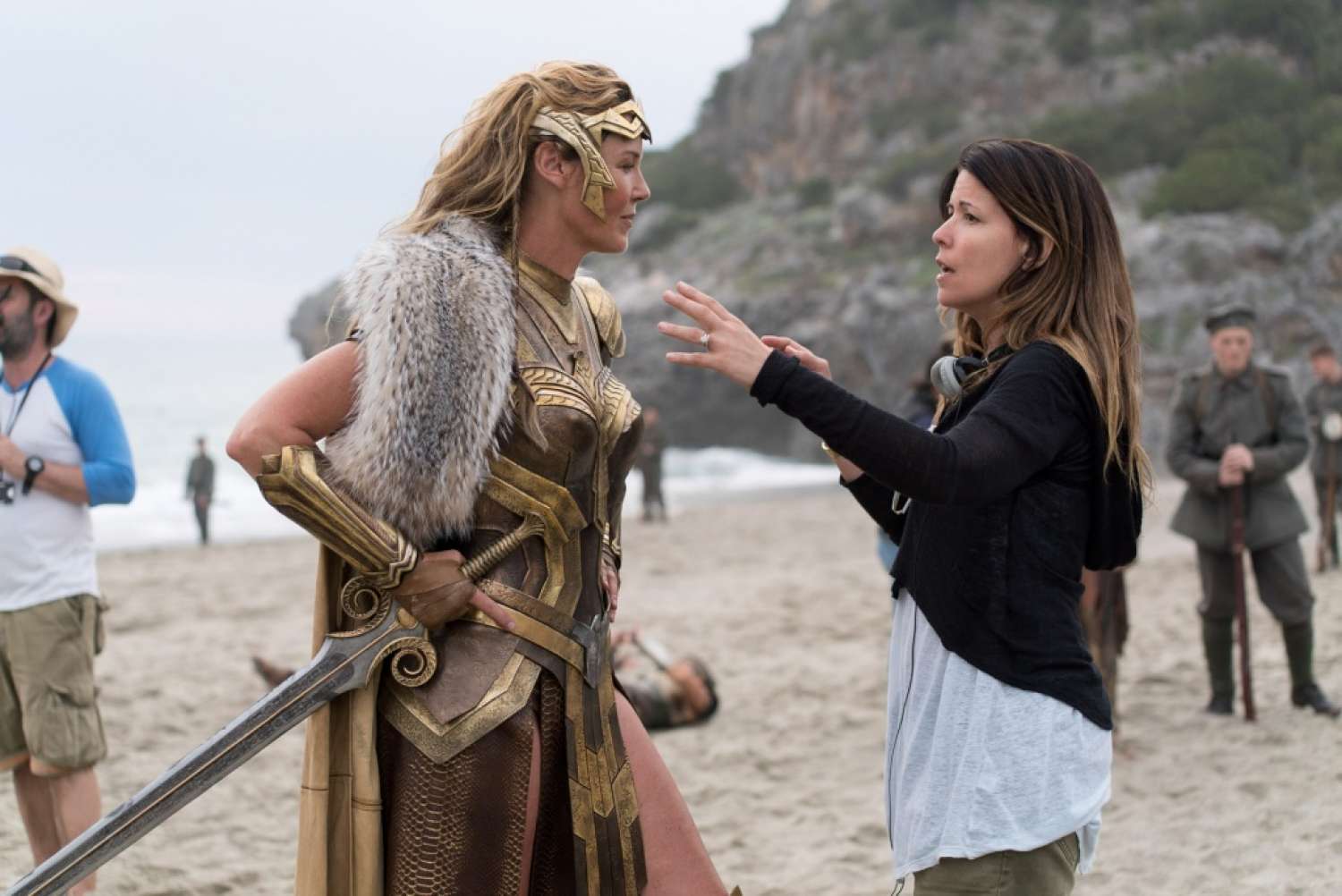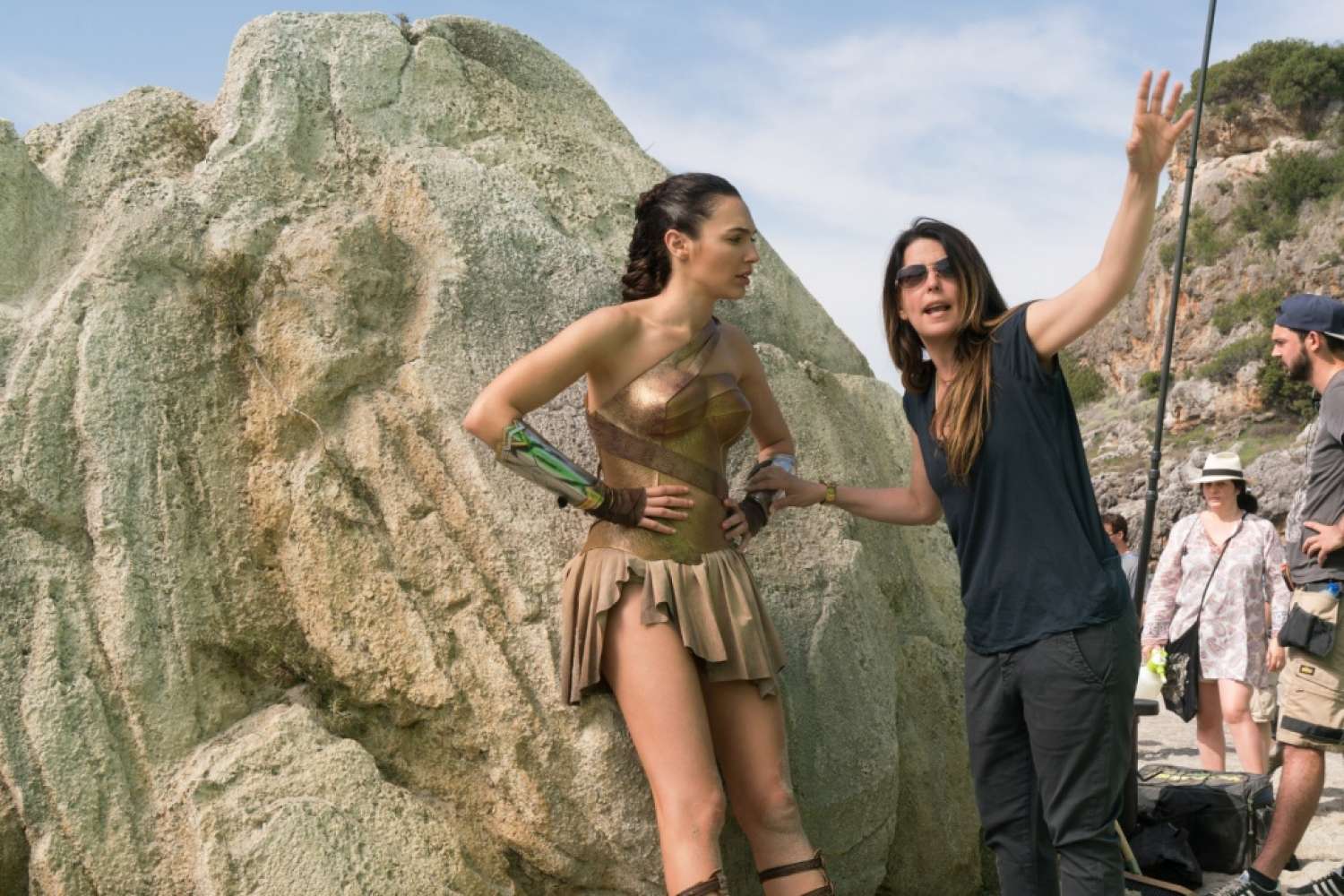 Besides, many action scenes in Wonder Woman was filmed with the help of stunt doubles. Lindy Hemming explained that they started creating the doubles' costumes after they confirmed the design of the main costume. The costumes of the doubles don't look different from the original ones, but stunt doubles have rubber, polyurethane in their costumes that serve as protections from fire or water.
The superheroine's comic book origins were rooted in World War II, but the setting was changed to the end of First World War in the movie. Steve's secretary, Etta Candy, takes Diana shopping Selfridge's when she arrives in London. Diana can't stand the commonly worn corsets and hobble skirts during Edwardian era.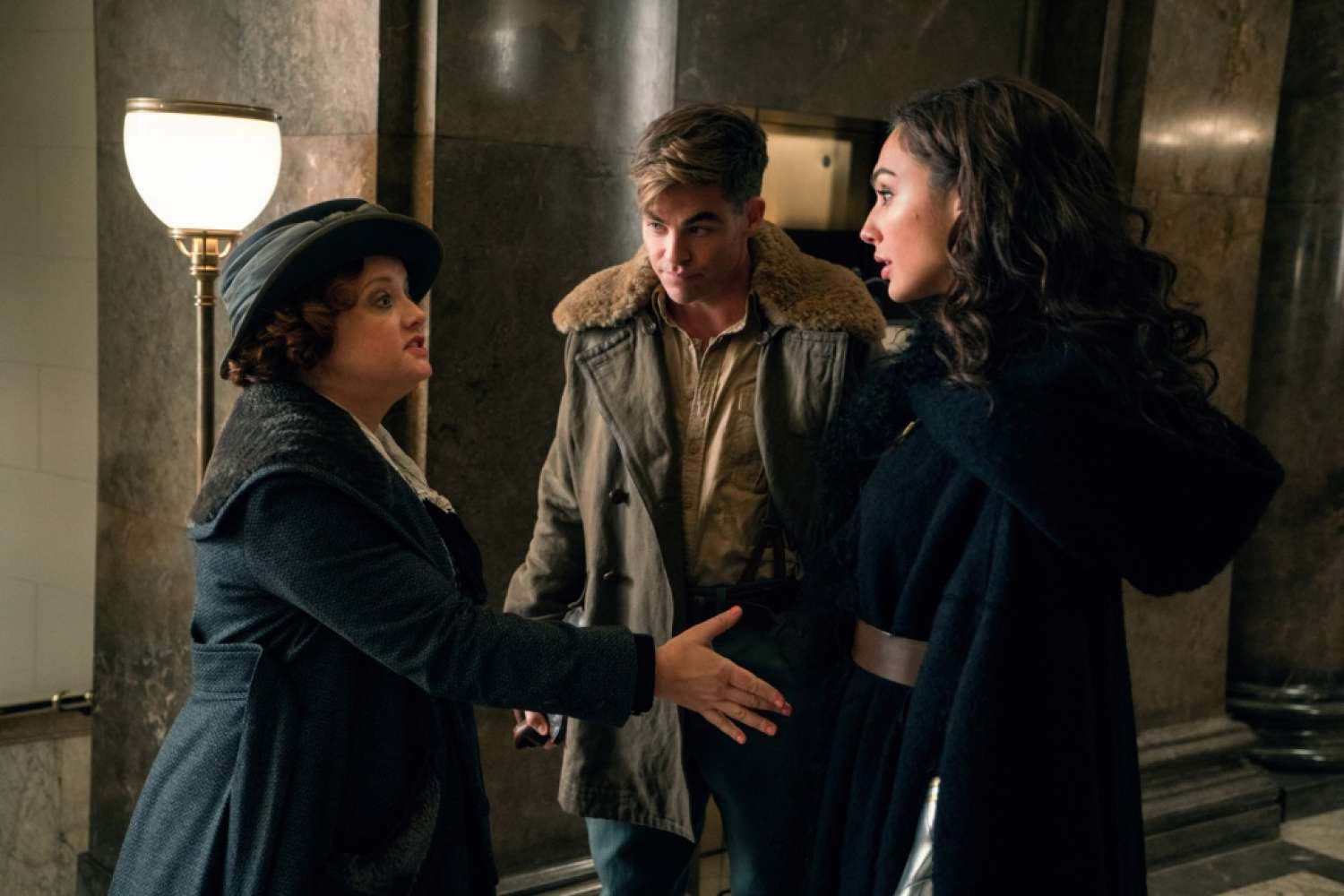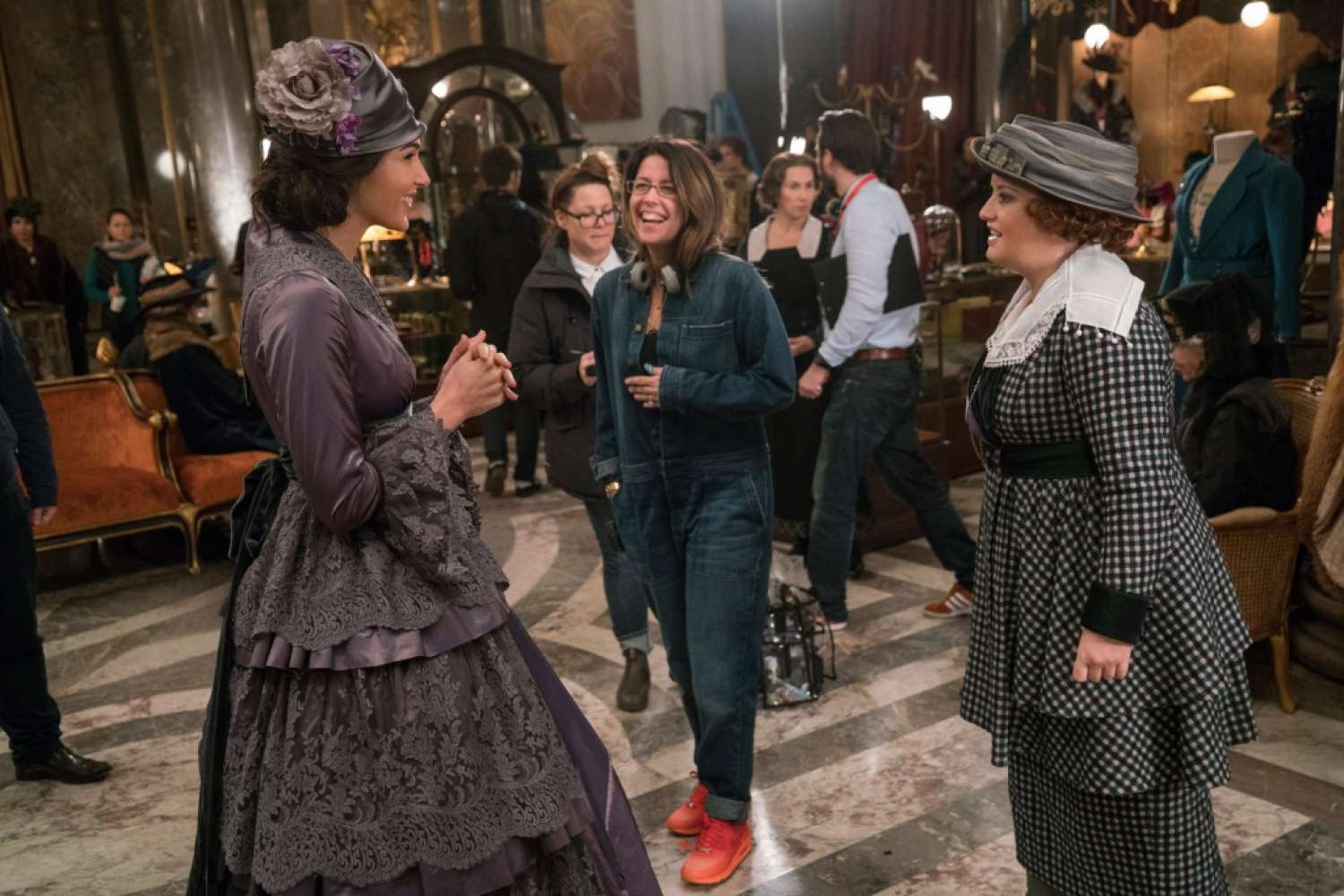 Eventually, Diana wears an English military uniform that England initially designed for females. Diana wears the uniform and a pair of glasses from Steve as a disguise to not attract too much attention.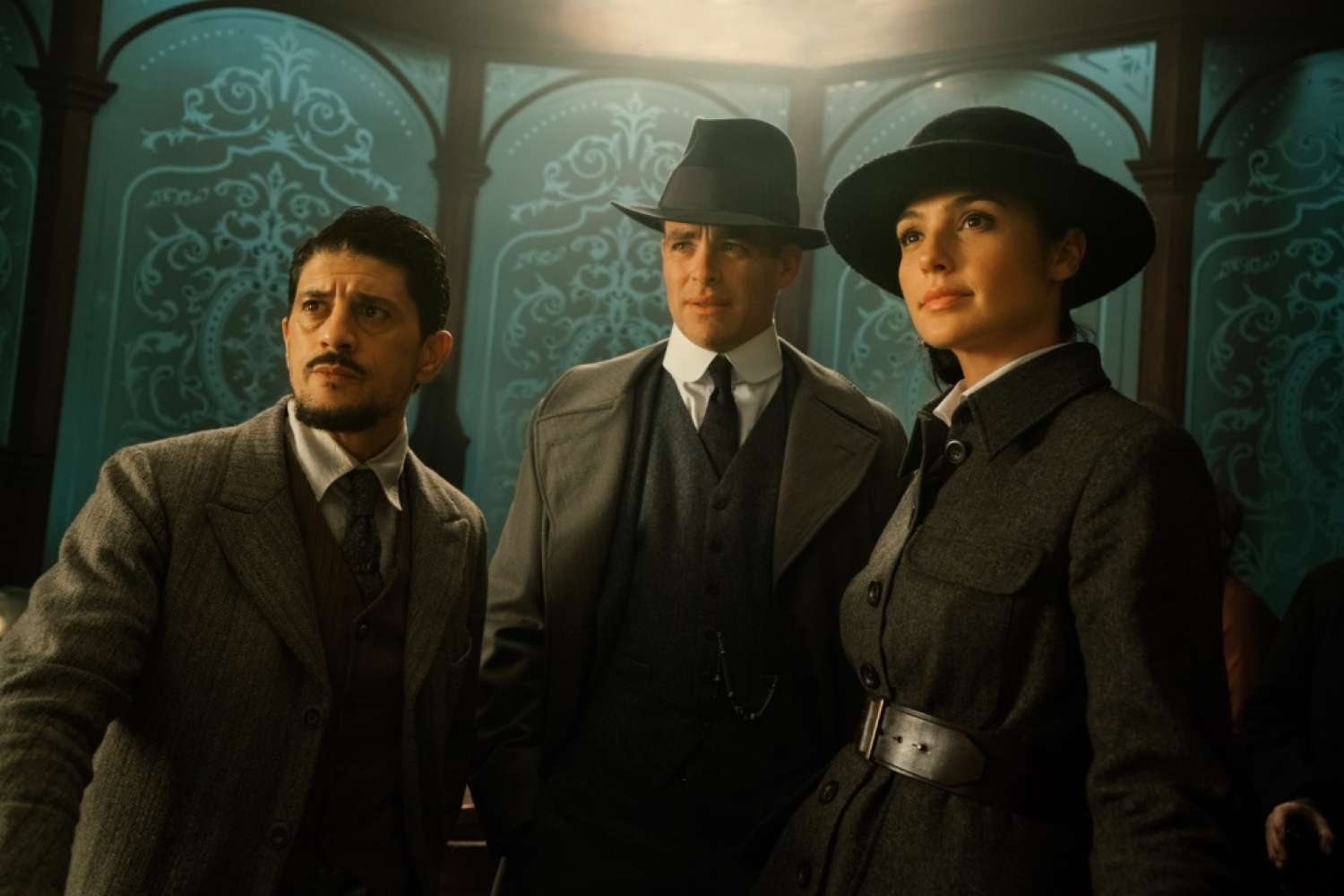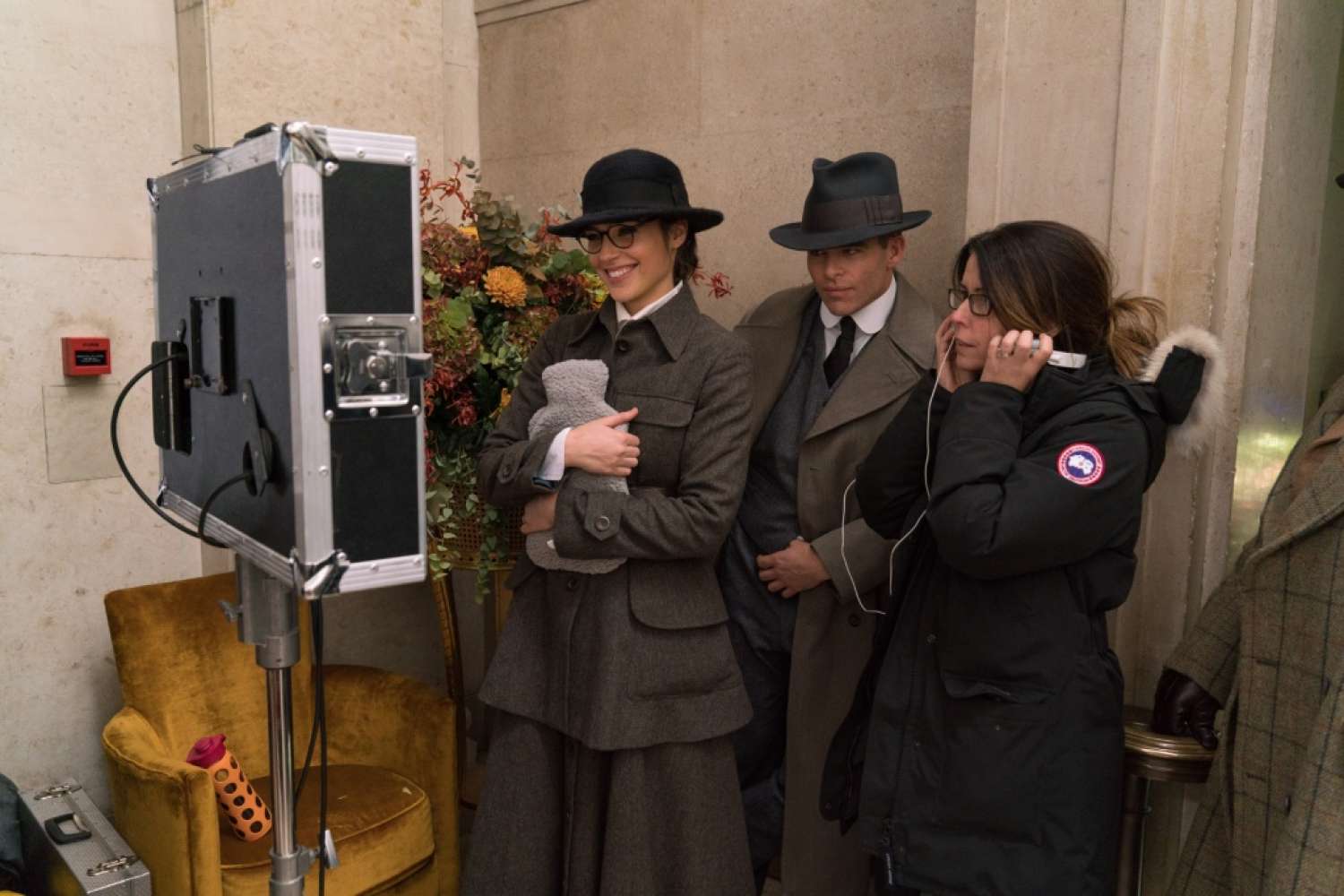 Towards the end of the movie, Diana wears a piercing blue dress. Lindy Hemming explained: "In 1918, the era has many different designs of outfits including military uniforms and dresses."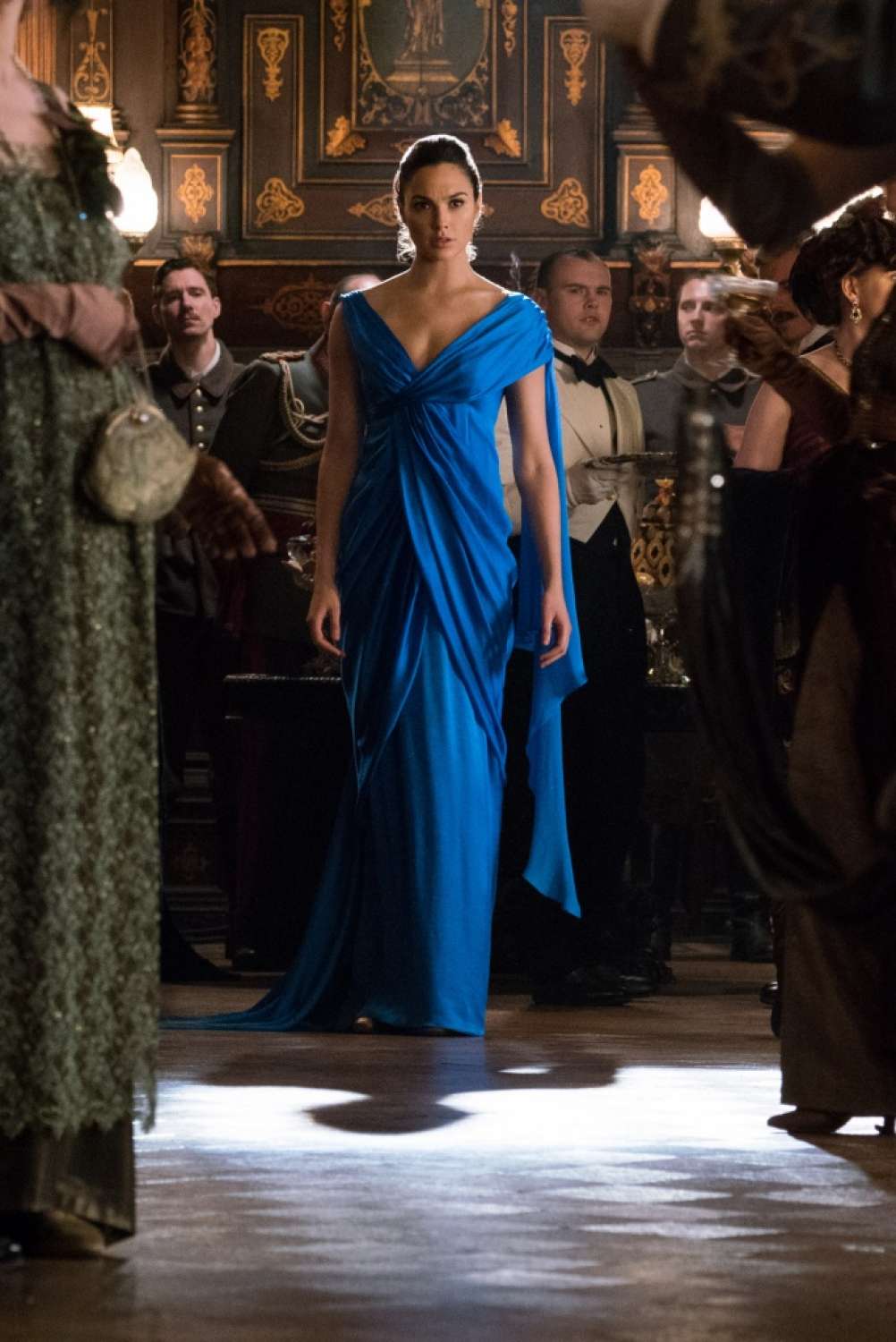 Lindy Hemming pointed out that the most challenging aspect of this project is a whole new look had to be created for costumes of a different period. When the story moved to the early 20th century, Hemming worked for 16 months with a team of more than 50 artisans that included assistant designers, fabric painters, costume makers, leather workers and even knitters. She says: "More than any other film I've done, this included all the crafts on a huge scale."
In Wonder Woman, Gal Gadot's custom made costumes, including her armour, military uniform, and piercing blue dress, expressed a warrior that is strong yet elegant. The idea is successfully asserted in a superhero movie when they are traditionally dominated by male superheroes.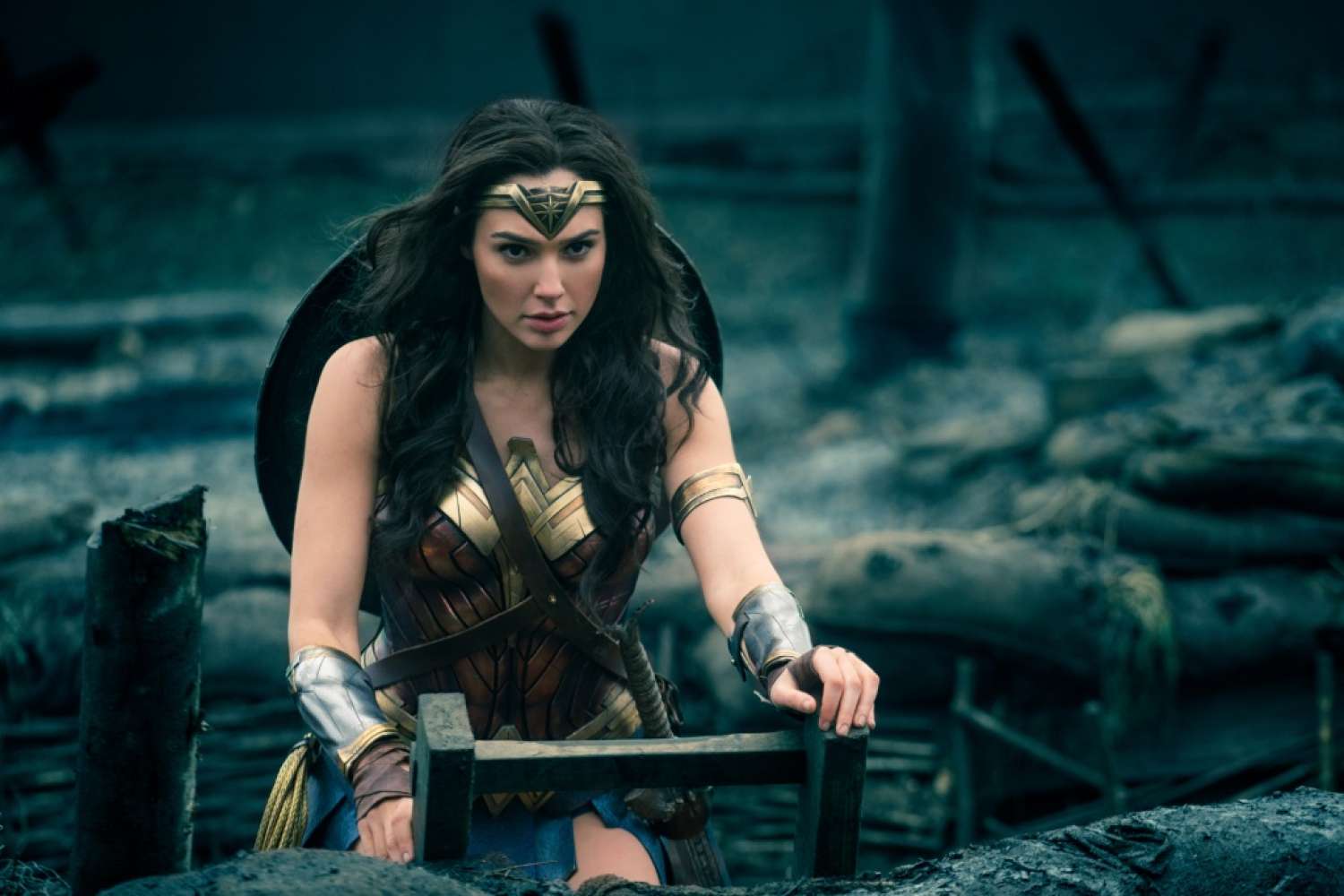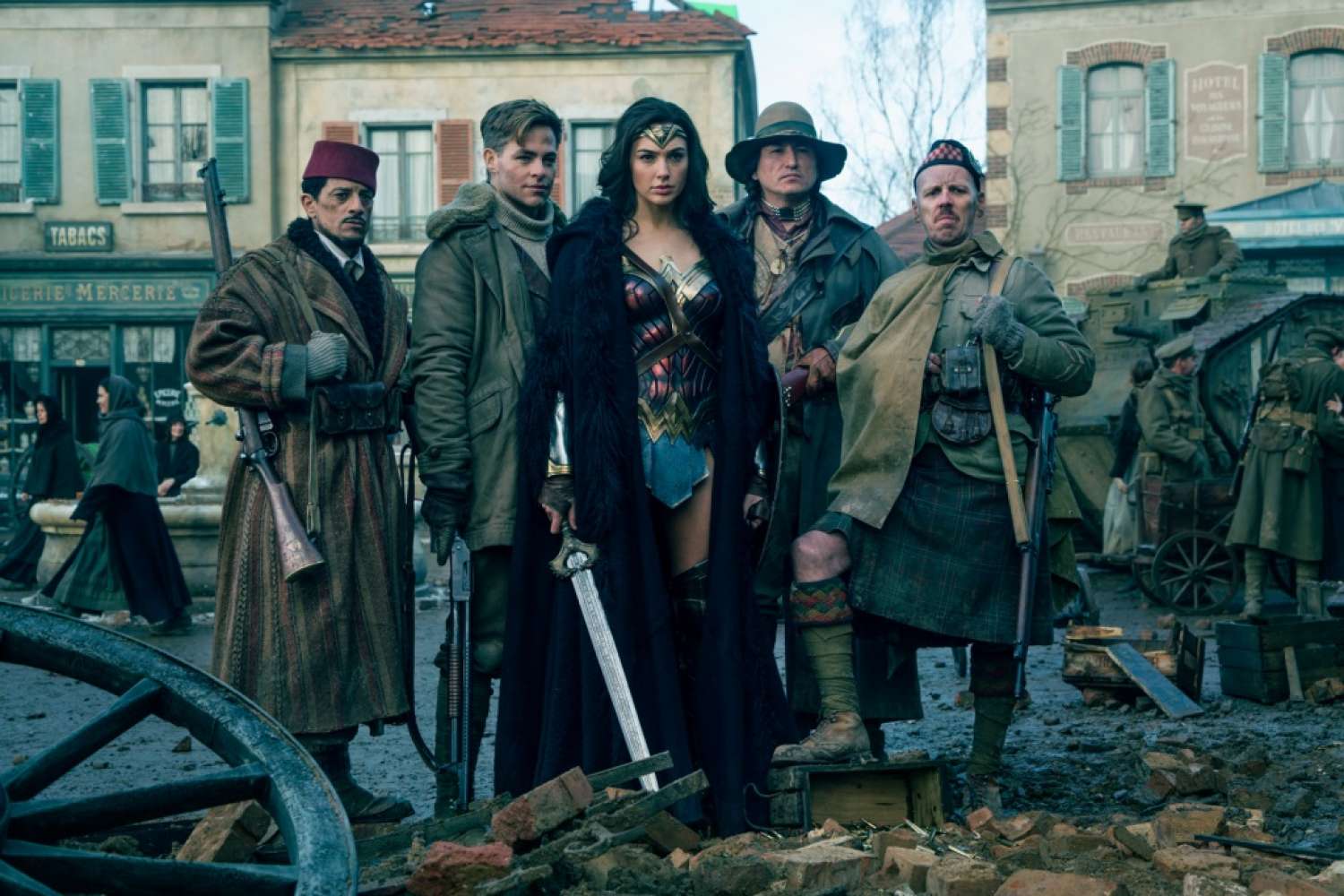 Credits all the photo on this article to Warner Bros. Pictures.