Karl Lagerfield's K/Klassik Shoulder Bag Review
"Trendy is last stage before getting tacky" - Karl Lagerfield
Published on 03 October 2017
The German Karl Otto Lagerfield born in 1933, is a reknown creative director, artist and photographer currently residing in Paris. He is the current Creative Director in Chanel, Fendi and his own label "Karl Lagerfeld". Over the decade, the has collaborated on a variety of fashion and art related projects. He is well recognized around the world for his white hair, black sunglasses and high starched.
K/KLASSIC SHOULDER BAG
We had a look online and unfortunately the Karl Lagerfeld site and the K/Klassic should bag that caught our eye. Could this be Karl's homage to that classic Chanel bag? It is 100% Saffiano Leather with a lovely grained texture which will allow for a longer wear time and a better finish for a long period of time. The best thing about the bags from Karl Lagerfeld, much like Michael Kors is that the range is in the 'affordable' designer bracket retailing at EUR(€) 295.00 / GBP(£) 255.00 and it is available in the black, pink bronze and metallic light blue.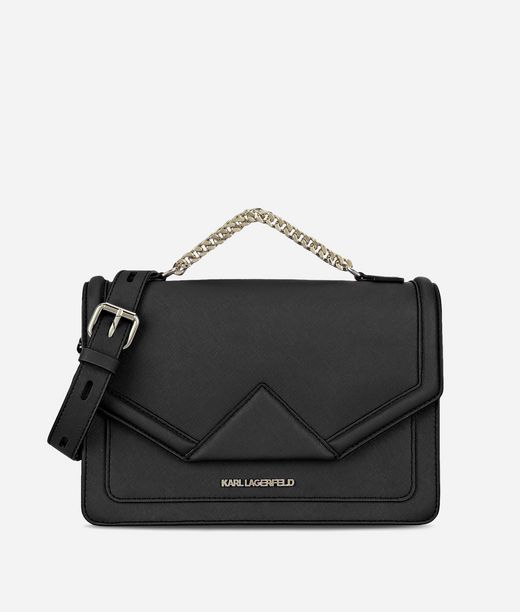 The K/Klassik Shoulder bag has been a huge hit in the market, and have been highly recommeded by their existing owners. Many has claim it to be a very practical bag, while at a very affordable price. Its top handle, which was an wonderful yet overlooked feature has proven to be a hit with exising users. If you are in a rush to grab your bag, you can easily grab the handle and you are good to go. I was very surprised how much I have used this bag.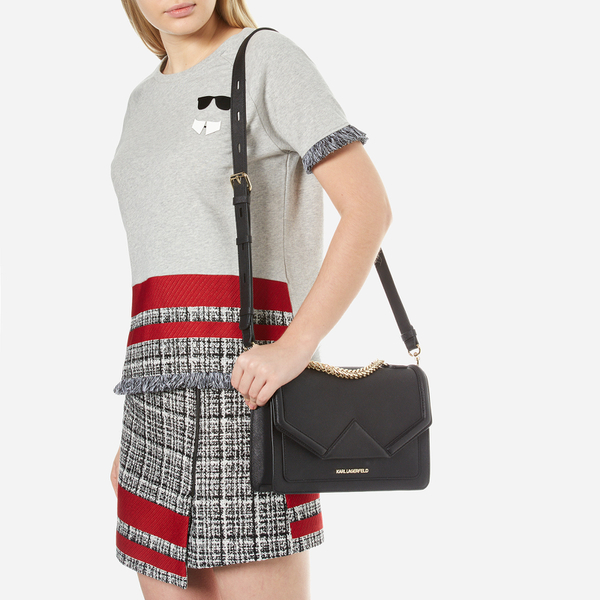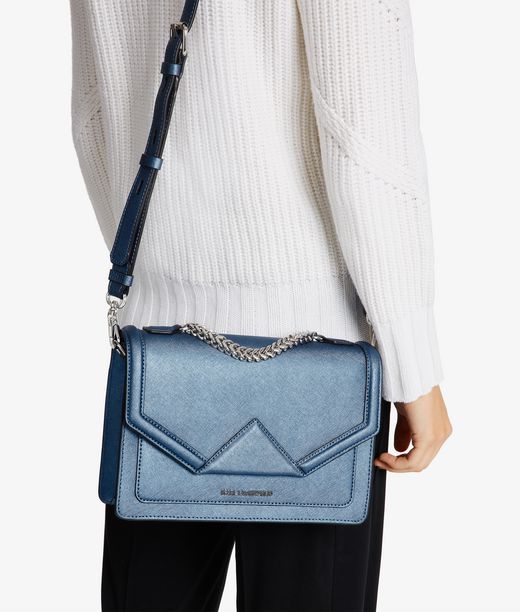 The second thing that truly surprised many is the strap itself, it just stays on your shoulder. This sounds like such a basic thing for a shoulder bag but with so many bags we have owned in the past they do not stay on your shoulder and it is so great to have something so beautiful that just stays in place.
Built by 100% Saffino leather, the bag has been known to take a beating. The bag has known to be able to witstand rain, without leaving a mark on the leather. The water wiped straight off and while we don't recommend you try and get your bag wet this one will handle a bit of rain with ease suitable for regions in South East Asia.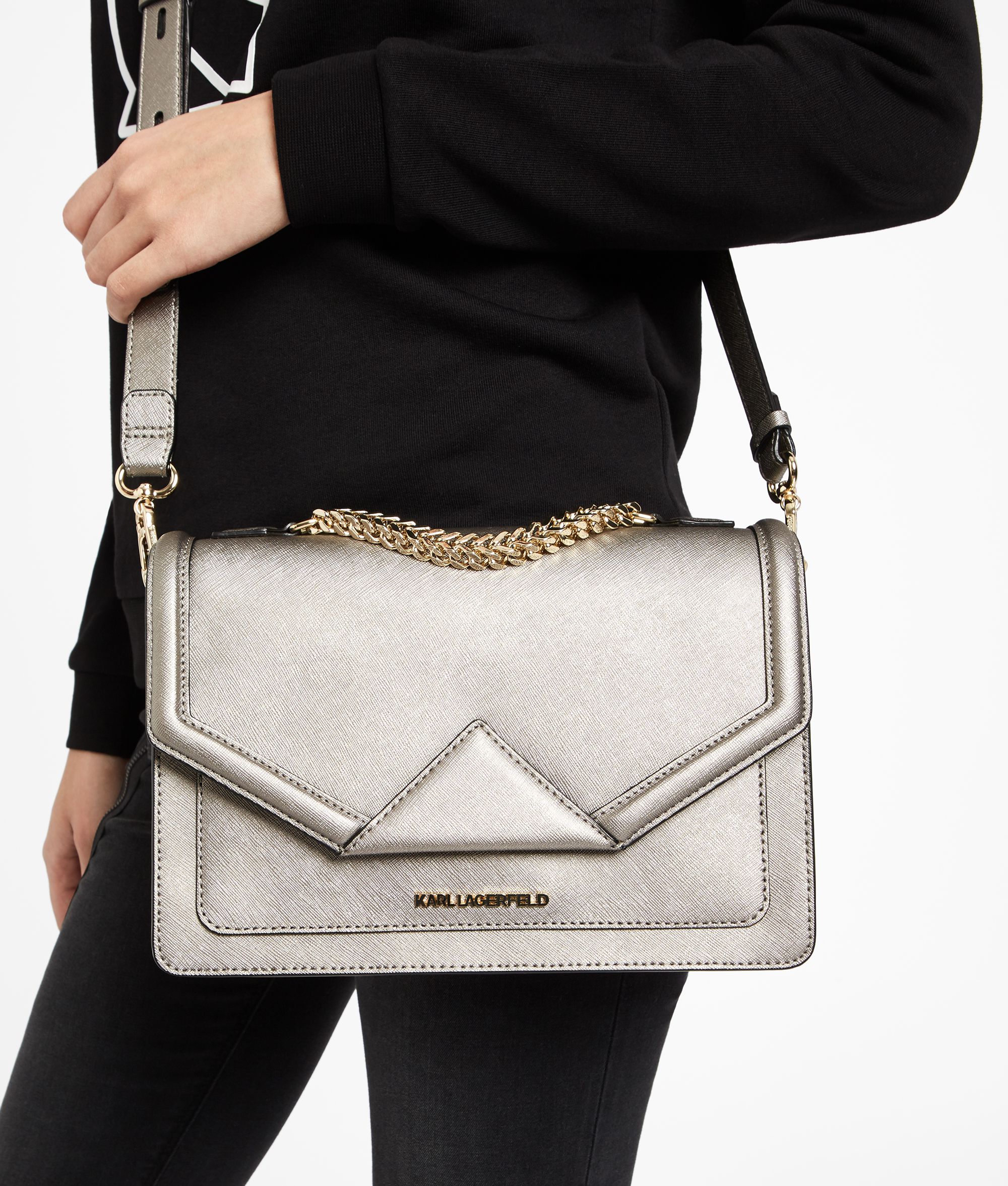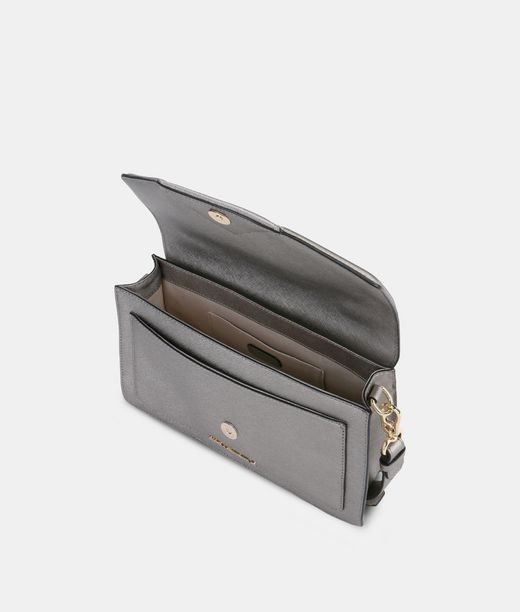 We cannot recommend this bag enough to anyone who is looking to make their first Luxury Bag purchase or really to anyone who is looking for a beautiful, durable everyday bag !! Furthermore, I have personally bought 2 K/Klassik Black as an investment hoping that one day Karl Lagerfeld will one day be the next super brand name like Chanel or Hermès !!
Source: Karl Lagerfeld / Pinterest / Zeeta Hansen