Denim Style - A must Fashion In Your closet
A classic trend that fits in well anywhere!
Published on 18 October 2017
DENIM, a classic trend that would never fade in this fashion world. Well, back to the old days where most of the people only knew that JEANS is the only denim fashion. In fact, there are a lot of denim fashion other that Jeans which should added in to every women's closet such as a simple skinny jeans, a cool yet casual denim jacket and a girlish A-line denim skirt that will never hurts to add a trend-driven style to your rotation each season.
So, it's time to know what kind of denim fashion that you should add into your wardrobe !
1. DENIM JACKET
The denim jacket is an essential, but some will be stereotype and associate jacket lovers with hipsters. Everyone can pull of denim jacket easily, grabbing it out from your wardrobe for any casual outing.The simpliest way to pull off denim jacket is to LAYER IT, that's it ! Just layer it with a shirt and jumper for a cool and casual look.
Isn't it simple? Yet it can be really fashionable too !
Sometimes a little bit of decoration (embroidered vintage) would add points to your denim fashion !
2. JEANS
There is a variety of jean types you could find nowadays such as skinny jeans, ripped jeans, boyfriend jeans, bootcut jeans etc.
But, how to choose a right jeans that suitable for you? Based on your body shape or your preference?
You need to find out which type of jeans is suitable for your body shape and your own style, if not everything will just ruined it. Here is the link that you may find useful for the choices of jeans based on your body size > How to find the right fit for your figure - by Lauren Conrad.
After finding out which type of jeans is suitable for you, you could ask yourself : "Do I like this type of jeans?" If yes, then don't hesitate and just buy it because you might not see the exact style again !
3. DENIM ROMPER
If you lazy thinking how to mix and match or maybe late for date already.
Then ROMPER is your savior ! Not only convenient and comfortable, it is still fashionable that everyone could rock it easily.
4. DENIM OVERALLS
Similar to jeans, whereby this one is an overall that you could layer it over a plain t-shirt , crop tee or just a singlet. You could rock this style in a casual or chic ways, depending on your mood.
If you are a tall person, you could probably pull off easily with both long and short denim overalls. But, if you are a petite person, then my advise to you is just go with short denim overalls and you will look cute and freaking adorable !
5. DENIM SKIRT
If you want to go for a girlish style with denim fashion, then you should look into the Denim skirt.
The denim skirt in its earlier avatars used to be narrow and tight with a small slit on side for the ease of movement.
But now, designers have their own creative to make it short and slightly flared with with buttons down the front in some instances.
6. DENIM SKORT
Skort, is a pair of shorts with a fabric panel resembling a skirt covering the front, or a skirt with a pair of integral shorts hidden underneath. It is trending now as a lot of people find it comfortable to wear it yet looking feminine without any worry of wardrobe malfunction.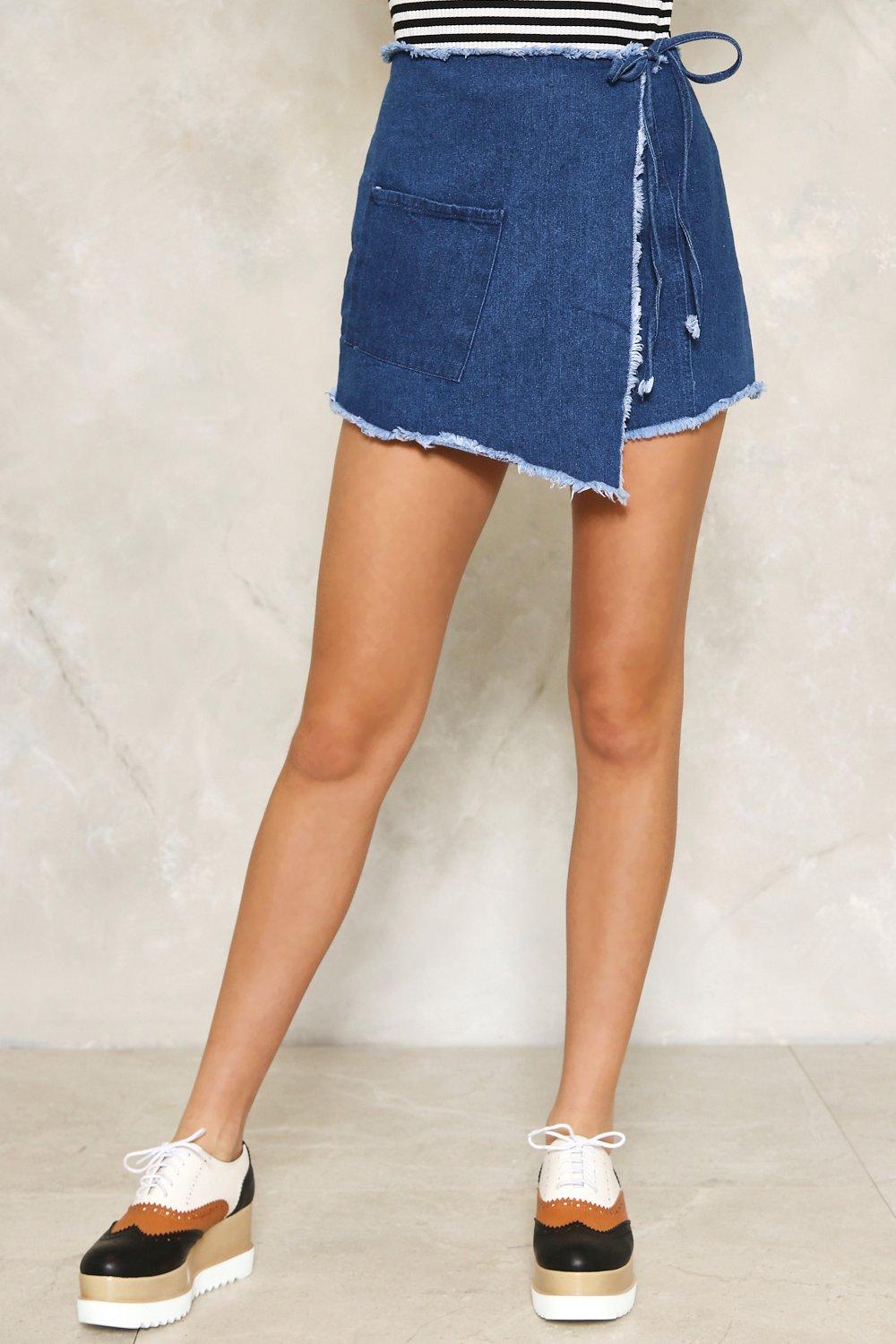 How do you find about denim fashion?
You doesn't always have to wear premium pieces or fancy dress in order to be on trend, just a simple fashion like DENIM will do !