5 different types of shoes that a woman should own!
Life is too boring to wear the same shoes everyday!
Published on 16 November 2017
Finding yourself wearing your favorite pair of shoes over and over again? It is usually recommended that men should have at least 5 pairs of footwear while women should have double that amount.
Wearing the same pairs of shoes can be very unhygienic, and the sweat accumulated footwear is a fertile breading ground for bacteria that causes bad odor. Health experts recommends rotating your shoes allowing them to air in between, it is both good for your shoes and your feet.
Hence we will be introducing 5 types of shoes that every women should own today!
1. Sandals
For the sake of comfort and convenience, we believe that every woman should own a pair of sandals. Although scandals have been regarded as an sloppy outfit, but we are obligated to highlight some scandals designs that defy the norms.
PALM - Ankle Strap Sandals by @makeamove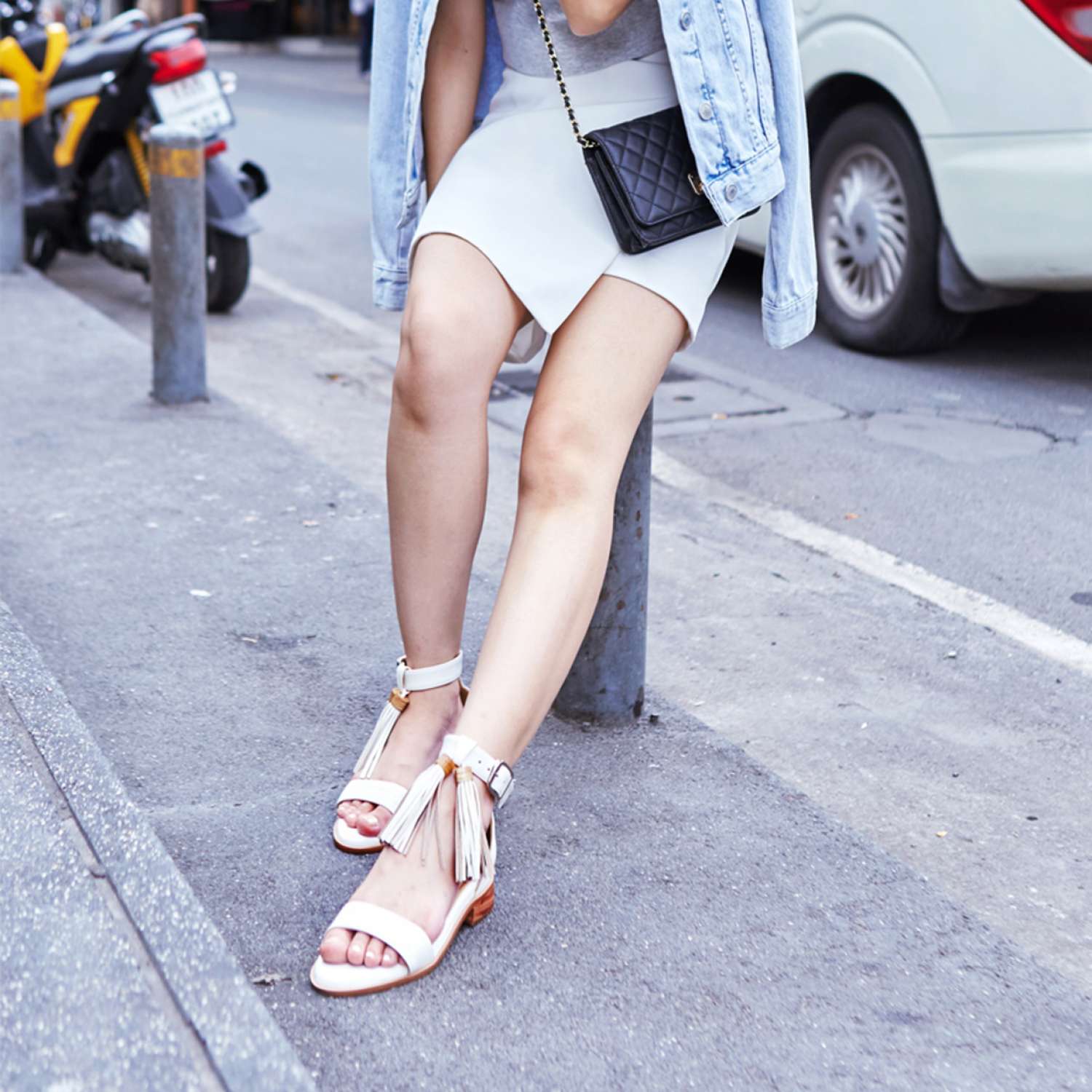 Birkenstock
To bring about that feminine look, you could choose the scandals as above. Sometimes with the right soles, some scandals are able to elevate your height, making that long slender figure of yours standout.
For a more casual feel, you might want to try out the following kind of sandals. With some simple designs but not too much.
If you don't mind your shoes to be so 'complicated', you might like this one too!
2. Sport Shoes
Nike and Adidas have dominated this particular segments for decades. With Nike being dubbed as the king, while Adidas reigns as the queen. However, there is an old saying that emphasis that Nike is built for comfort, while Adidas for the style. However, we are a fan of Adidas, and would like to recommend 3 of our favourite pairs!
These shoes were not only designed for sports. but also for that swag style it brings to the game. With its signature black and gold combination, or some rose-gold edition. The brand caters for a large demographic with its unique yet simple design.
Adidas Gazelle
Adidas Superstar Slip-on
Adidas NMD R1 Primeknit
3. Ballet Flats
Ballet flats are not restrictd only for girls who practice the sport. they are also well recieved by the general population. We like this type of shoes because not too much time is spent putting them on, making them ideal when you're in a hurry. They come in a wide variety of designs and style, which can be easily matched with different outfits.
Chanel
4. Heels
As the saying goes, every women needs to own a pair of heels. The heels are a versatile piece of outfit, suitable to be worn work place, dating, or even shopping. It is a perfect pieces and it brings out that air of professionalism while showing off that sexiness. The key of pulling off the heels looks to have an confident walk, which requires a lot of practise. While a thin heels project a hint of arrogance, but its perfect to showcase your confidence within you.
While thin heels are challenging to pull off for a first time, opting for a thicker one would help you increase your stableness.
Steve Madden
5. Boots
There is a certain allure to the smell of leather. Boots are normally related to winter, and not exactly suitable for the South East Asian climate. Nevetheless, you can always wear it while travelling overseas, or wearing it in Malaysia to look extra swag.
Timberland
Sole Society
The long-knee boots packs that dramatic outlook and it is suitable for those who have that long slender legs.
Ladies, please remember to love your shoes so that they will love your feet back!